Cost of Dental Implants – Lynchburg, VA
What to Know About Overall Costs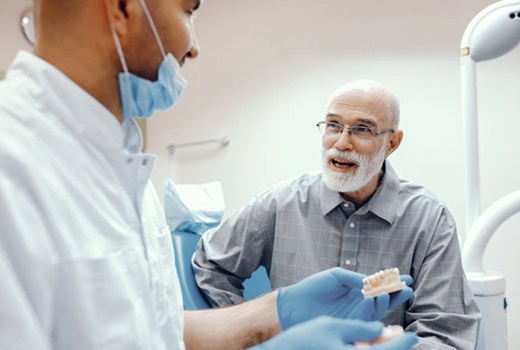 Dental implants are the most comprehensive solution to extensive tooth loss, but they are also extremely customizable. This means that the price of your dental implant will vary depending on your specific needs. Peery & Woolwine Family Dentistry cares very deeply about making sure you're aware of the implant process and the most notable cost factors to keep in mind. No matter what you pay for treatment, you can expect a tooth replacement that is one of the most cost-effective in dentistry. To schedule your next dental implant consultation, give us a call!
Types of Dental Implants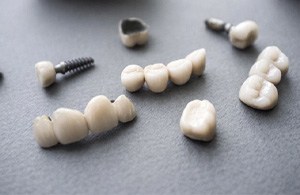 With every dental implant case being different, it's important to note that the number of implants as well as the type of implant used will influence your total cost. A good example of this is whether you plan to replace a single tooth with one implant and a porcelain crown vs. placing several implants to hold a larger denture. The latter requires far more planning and time to create such a complex restoration, which in turn increases price. We'll go over your needs in great detail, so you know well ahead of time what you can expect when it's time for payment.
What are the Stages of Dental Implant Treatment?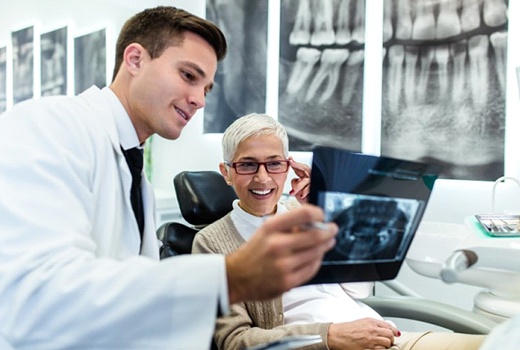 Each stage of treatment comes with their own unique costs, which is another notable reason why it's difficult to give a flat rate for dental implants. The surgical portion (placement of the implants), the high possibility of placing an abutment (which connects the restoration directly to the implant post), and the restoration itself (which can be anything from a crown to a bridge to a full denture) all come with their own costs. Furthermore, if you require a bone graft or gum therapy to ensure successful implant treatment, this will also play an influential role in the price of your procedure.
Are Dental Implants Worth the Investment?
It's true that dental implants can carry a high upfront cost that is more than traditional dentures or bridges, but the long-term benefits truly pay for themselves. Since they integrate with existing bone and gum tissue, you never have to worry about them slipping or shifting out of place. You also don't need to remove them for cleaning or worry about losing them like you would a denture. In fact, you don't even need to modify existing tooth enamel like you do for bridges. They're designed to last for decades and often do so for the rest of the patient's life, even with minimal maintenance, so you're likely to pay for less in the long-term compared to consistent replacement restorations for dentures and bridges.
Does My Dental Insurance Cover Dental Implants?
In most cases, dental insurance does not cover dental implants. However, there are some treatments related to dental implants that can be covered, including gum therapy or the initial consultation by our office. If you need help covering parts of your treatments outside of your insurance plan, you can always take advantage of CareCredit. This service lets you pay for treatments in more manageable chunks. The payments often come with very little to zero interest, so paying for your dental implant treatment is more affordable.