Single Tooth Dental Implants – Lynchburg, VA
Replacing a Single Tooth For a Complete Smile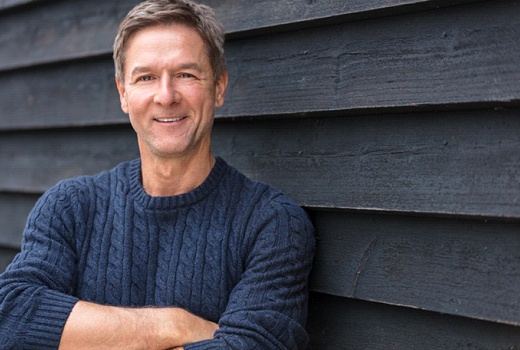 If you're missing one tooth, you may be tempted to live with an empty space instead of replacing it. While that's ultimately your decision, it's important to be aware that it can cause many oral health issues down the road such as movement of the surrounding teeth, bite alignment issues, bone loss in your jaw, gum problems, and even more tooth loss. At Peery & Woolwine Family Dentistry, we have multiple solutions for replacing a single missing tooth, including dental implants in Lynchburg, to give you a beautifully healthy, complete smile again. Learn more below and contact us anytime if you'd like to schedule a consultation with one of our talented dentists. With advanced training and many years of experience, we can handle the entire implant procedure right here under one roof.
Single Tooth Replacement Options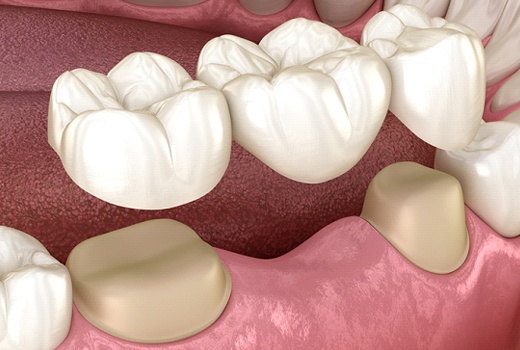 Everyone is unique, so what's best for one person isn't necessarily best for another. During your consultation, we'll discuss the pros and cons of each replacement option in more detail and answer any questions to help you make the best decision. Here are two possible treatments and a few basics about each one:
A dental bridge – Also called a fixed bridge, this non-removable replacement includes a "floating" dental crown in the middle that's fused to two dental crowns on each side. These two crowns are placed on the adjacent healthy teeth and provide support for the replacement tooth in the middle. A bridge can be expected to last 10-15 years with proper maintenance.
A single dental implant – A dental implant replaces both the root and crown of a single missing tooth without affecting the adjacent teeth. After a surgical-grade titanium post is placed in the jaw, it's given several months to osseointegrate, or fuse, with the surrounding tissue and bone. This is what enables an implant to function the same way a natural tooth would. The last step is restoring the implant with a single, custom-made dental crown. Typically made from either ceramic or porcelain, the crown will blend in beautifully with your existing smile to look very natural.
The Benefits of Implant-Supported Single Tooth Replacement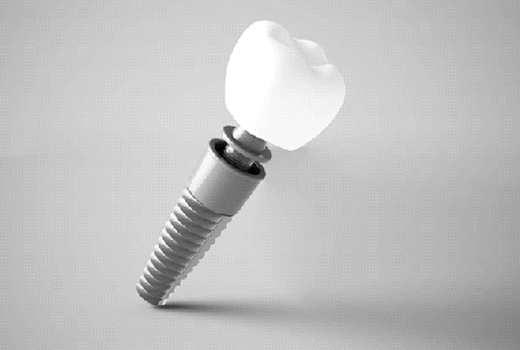 In certain cases, a dental bridge is the best option for a patient. However, as a dentist in Lynchburg, we've seen the following benefits of dental implants firsthand and usually recommend them when possible:
Implants give you life-like results - An implant replaces both the root and crown of a missing tooth, so it looks and feels more life-like. It also provides considerably more chewing strength.
Your implant can last a lifetime - Implants are actually considered a permanent solution because they can last 30 years or more with basic care.
Implants don't alter your other teeth – A bridge requires permanently altering two healthy teeth by putting dental crowns on them. Implants don't affect other teeth at all.
Your jawbone will be maintained – Implants mimic the function of a natural tooth root, which tricks your body into thinking a tooth is still present in the jaw. This prevents bone loss which would otherwise affect the shape of your face and eventually lead to an aged appearance.