Dental Crowns & Bridges – Lynchburg, VA
Restoring Your Smile with Strength and Beauty
Do you have any missing, decayed, or fractured teeth? We know that this not only causes problems for your appearance, but it can also affect your self-esteem. That's why we offer custom-made dental restorations to complete your smile in the most beautiful and healthy way possible. Using personalized dental crowns and dental bridges in Lynchburg, Dr. James M. Peery, Jr. and his highly-trained team can give you a smile that is strong and beautiful once more.
Whether it's decay, cracks, fractures, chips, or lost teeth, contact Peery Family Dentistry to restore the health and appearance back to your smile.
Dental Crowns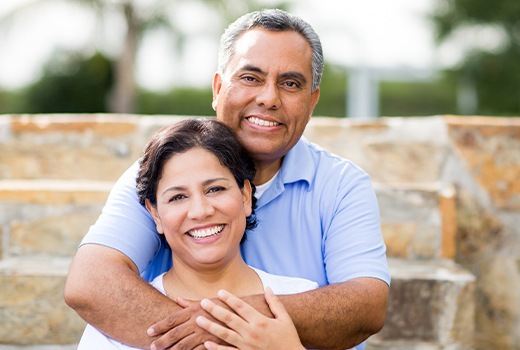 Dental crowns are custom-made to cover individual teeth to improve their shape, strength, and function. Typically, the placement of your dental crown will take 2 appointments: one for the preparation of your tooth, where Dr. Peery will take an impression of your smile, and the next for when your crown is placed and finalized. He will carefully take impressions of your teeth to create a crown that matches your natural grin. Our team works hard to custom-make realistic-looking and strong dental crowns to give you the full beauty and function back to your smile.
Dr. Peery may recommend that you need a dental crown if:
You have a tooth that is severely decayed.
You have a tooth with an existing filling that needs more support.
You're unhappy with the look or shape of a tooth.
You have a cracked, chipped, fractured, or injured tooth.
You've received a dental implant that needs restoration.
Fixed Bridges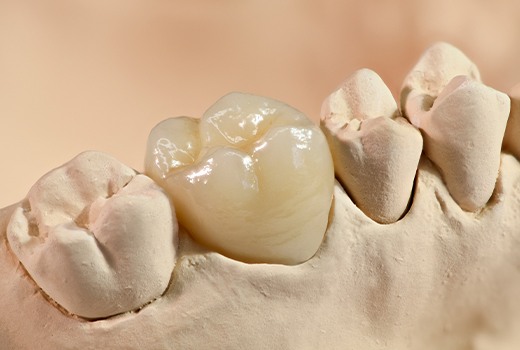 Fixed bridges literally "bridge" the gap to replace one or more consecutively missing teeth in your smile. The differ from traditional dentures because instead of resting on your gums, they are anchored in place by dental crowns. These crowns are placed over the teeth adjacent to the gap in your mouth, which are attached to the bridge to give you a natural-looking and feeling smile. With this new and complete set of teeth, you can enjoy stronger biting power, better appearance, and maintaining the natural and youthful shape of your face.
Caring for Your New Dental Crown or Bridge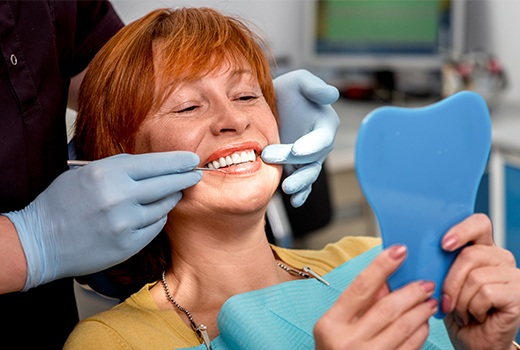 After receiving your new restoration, good oral healthcare is paramount. Careful maintenance of your new and improved teeth will ensure their success in the long-term. Be sure to brush and floss daily, paying close attention to the area of your restoration. Combined with regular visits to Peery Family Dentistry, this will keep your teeth and gums as healthy as possible after treatment.
Does it sound like your smile could benefit from dental crowns or bridges? Contact our office to learn more about these custom-made restorations.