Children's Dentistry – Lynchburg, VA
Gentle Care for Lynchburg's Growing Smiles
It's important to keep your kids safe as they grow. Our team at Peery & Woolwine Family Dentistry extends their care to your sons and daughters during children's dentistry visits. Our team of doctors want to care for your entire family by welcoming you to ours! Our kind staff is ready to assist your loved ones as they begin their journey to achieving optimal oral health. Please call our office if you would like to schedule a children's dentistry appointment.
We like to begin caring for your child when their teeth have fully grown in, which is usually around the age of two or three. However, if you have noticed something unusual about the way their pearly whites are developing prior to this age, please call our office. Our staff will examine your child to check for any problems.
Why Choose Peery & Woolwine Family Dentistry
for Children's Dentistry?
Family-Friendly Environment
Experienced, Caring Dental Team
Nitrous Oxide Sedation Available
Dental Checkups & Cleanings for Kids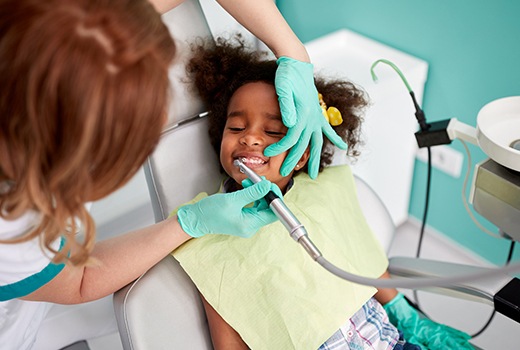 During your child's first children's dentistry examination, a Peery & Woolwine Family Dentistry staff member can calmly show them around the exam room and answer any questions they may have. We'll count each of their current teeth, and your child's dentist will look for signs of decay. If he does find something, there's no reason to worry! Our team knows that children love sugar and may sometimes forget to brush properly.
After we have finished examining your child's teeth, a hygienist can perform a gentle cleaning and explain proper brushing and flossing techniques. We've found that children need to understand the importance of these practices to create good dental care habits, and our team can make sure your son or daughter is provided with this crucial instruction. Lessons from our children's dentistry office can help your child develop good dental habits.
Dental Sealants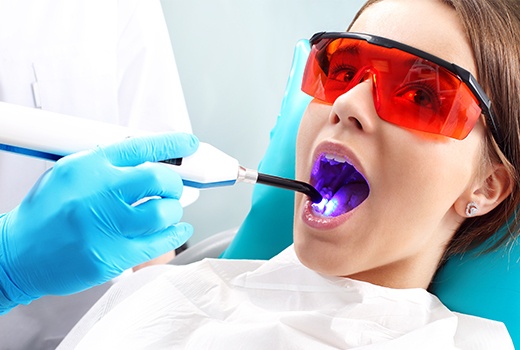 Your child's molars and premolars can be particularly prone to developing cavities. After all, their deep grooves can be difficult to keep clean, especially because your child is still learning how to take care of their smile. In addition to fluoride treatments, dental sealants are a powerful solution that can protect these vulnerable surfaces with a clear plastic coating, shielding these teeth from harmful bacteria and plaque. When your child comes in for their checkup appointment, ask us about dental sealants, which can last up to 10 years!
Silver-Diamine Fluoride Treatments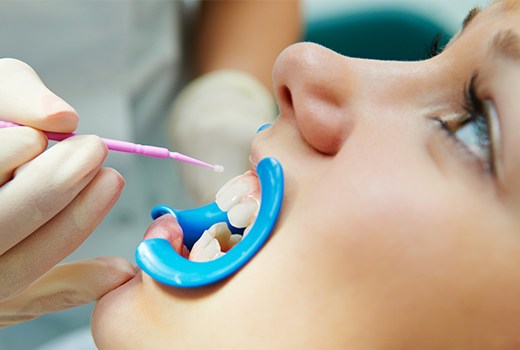 At Peery & Woolwine Family Dentistry, we believe that conservative treatment is the best way to approach oral care. When we find the beginnings of a cavity in your child's smile, we can address it right away with silver-diamine fluoride. This treatment stops tooth decay in its tracks, helping to preserve as much of your child's healthy enamel as possible. We understand that cavities are likely for our young patients, which is why we offer these treatments to ensure that they keep healthy, strong smiles while they learn proper oral maintenance.
Tooth-Colored Fillings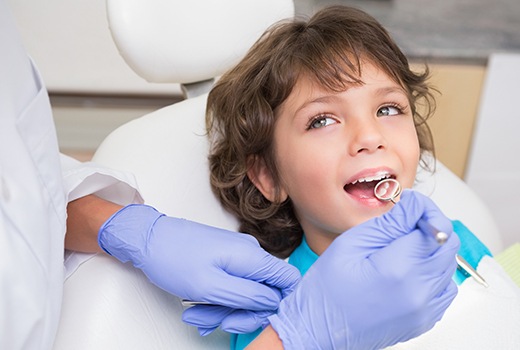 Despite everyone's best efforts, cavities can still happen. After we've removed the decayed portions of your child's tooth, we'll use a flexible material made of composite resin, which is a dental plastic mixed with ceramic particles to make their tooth whole again. As an added bonus, tooth-colored fillings can be shaded to match your child's tooth, so no one will ever know that they had dental work done in the first place.
Special Needs Dentistry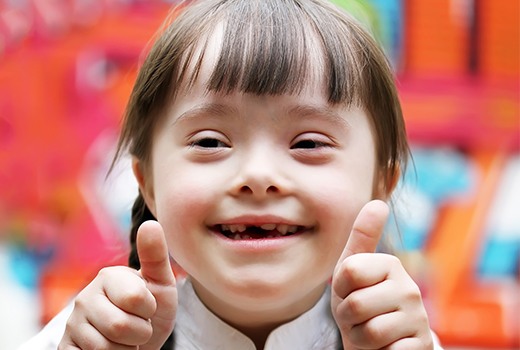 At Peery & Woolwine Family Dentistry, we provide high-quality dental care for the entire family—even those with special needs. They deserve to enjoy a healthy smile too! Our skilled, caring dentists and dental team are patient and can help your loved one feel calm and at ease in the treatment chair and throughout their visit with us. Just let us know about their special needs beforehand so that we can make accommodations for their appointment.
Athletic Mouthguards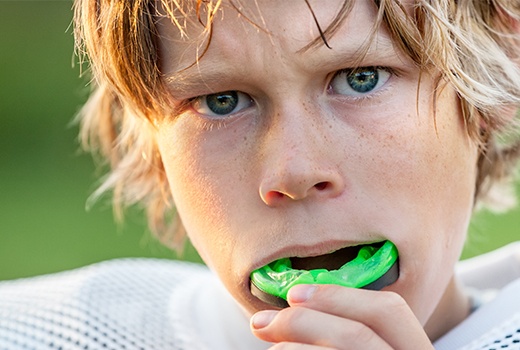 Children are often very active and love to participate in sports. If your child is involved in these activities, especially contact sports, they should wear a mouthguard to protect their teeth from an accidental impact. No matter their age or skill level, mouthguards are important for your child's smile. Store-bought options typically don't fit well, potentially leading to your child neglecting to wear it properly. We at Peery & Woolwine Family Dentistry can create a custom-made mouthguard specifically for your child's mouth for the perfect fit.