Dental Crowns – Lynchburg, VA
Durable and Natural-Looking Restorations
Out of all the restorations dentists use, dental crowns have to be one of the most common. This is largely because of how versatile dental crowns can be. It doesn't matter if you're trying to restore the overall integrity of your bite or hide imperfections that cosmetic treatments simply aren't capable of solving. Whatever your needs are, dental crowns are sure to give you a result that you're proud to show off and confident to live with for many years! If you're in need of a dental crown, the dentists at Peery & Woolwine Family Dentistry are here to help. Give their office a call to get started.
Why Choose Peery & Woolwine Family Dentistry
for Dental Crowns?
CEREC One-Visit Restorations Available
3 Dentists with Years of Experience
Most Dental Insurance Plans Accepted
How Does a Dental Crown Work?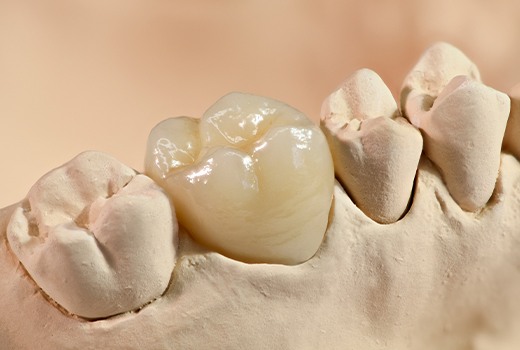 Each crown is customized to fit over natural teeth exactly. This is not only crucial to creating a protective seal, but ensuring that your bite remains even after placement. Uneven restorations can negatively affect the bite, resulting in increased enamel erosion and added strain on the joints connecting the jaw to the skull. In order to ensure an accurate fit, dentists remove all decay and bacteria from your tooth, then take an impression. Thanks to the CEREC technology in our office, we can capture a digital impression, so there's no need to bite into goopy impression material just to have your permanent crown made.
Once the impression is collected, we use highly advanced CAD/CAM software to make any adjustments as needed prior to its fabrication. The creation of your new crown only takes about an hour to complete, so you don't need to schedule an additional visit just to have your permanent crown made.
The Benefits of Dental Crowns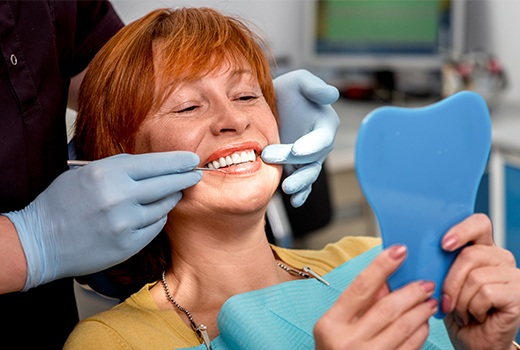 Dental crowns are designed to solve many problems with teeth all in one treatment. For example, if a tooth is experiencing significant decay that a filling would be incapable of restoring, a dental crown can effectively cover the entire tooth and seal the damaged portions away from the rest of the mouth. Additionally, crowns prevent the tooth from breaking apart further, eventually leading to an extraction. Dental crowns give your natural tooth a second chance, which is always a better solution than extracting the tooth outright.
Understanding the Cost of Dental Crowns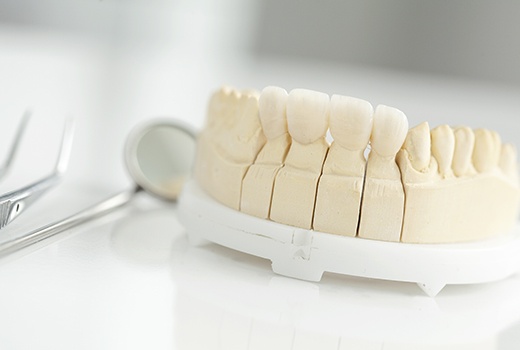 When determining the cost of your dental crown, it's important to recognize that the price can vary depending on the materials used, the tooth that's being restored, and your insurance coverage. Most insurance plans cover major restorative treatments between 50% and 60%, but this varies from policy to policy. Most dental crowns cost a minimum of $800 and can cost as high as $1,500. The best way to determine the cost of your new crown is by scheduling an appointment with the dentist. Our office is more than happy to go over your options to make paying for treatment easier.