Emergency Dentist – Lynchburg, VA
Getting You Out of Pain Quickly & Comfortably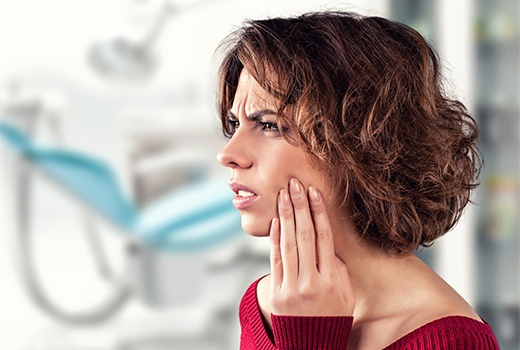 A dental emergency has the potential to completely derail a day filled with fun plans out of nowhere. That's why at Peery & Woolwine Family Dentistry, we treat dental emergencies in Lynchburg with urgency and caution. Our dentists are experienced and have the knowledge and skill to treat a wide range of emergencies. If you or a family member is experiencing pain or discomfort, call us today to get the relief that you need!
Why Choose Peery & Woolwine Family Dentistry
for Emergency Dentistry?
Patients of All Ages Welcome
Most Dental Insurance Plans Accepted
Nitrous Oxide Sedation Offered
How to Handle Common Dental Emergencies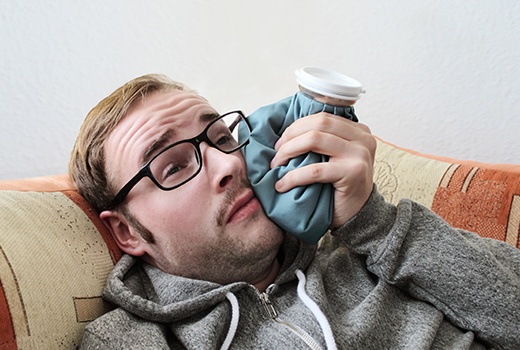 When it comes to dental emergencies, there are two major categories. The first is physical injuries, which can result in fractured teeth, knocked-out teeth, and similar situations. Whether it's a simple fall while you're walking or a sports related injury, these dental emergencies can occur unexpectedly. The other type of dental emergency is an infection, which slowly but surely can develop due to poor oral healthcare. Oral infections can lead to painful toothaches and complicate other dental issues. Here are some of the best ways to handle common dental emergencies until you can get professional help: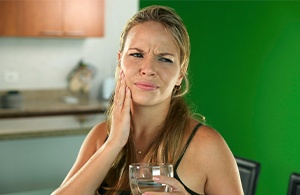 Toothaches
Toothaches can be painful and annoying. If you get a sudden pain in your tooth, try flossing around the area. It may just be a piece of food debris caught in between your teeth. If the pain persists, contact us right away. It could be a serious infection that requires treatment like a root canal therapy. You can take over-the-counter pain medication until you're able to visit our office.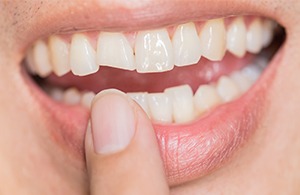 Chipped/Broken Tooth
If you chip or crack a tooth, try to gather the pieces if you can. Then, place a piece of wax or sugarless gum over the area to protect it. You can also apply a cold compress to reduce any swelling that may occur.
Knocked-Out Tooth
If you have a knocked-out tooth, there's a possibility it can be reattached, but in a limited amount of time. Grab your tooth by the crown to avoid damaging its roots and try to place it back in your socket, gently holding it in place with your tongue. If this isn't possible, you can keep it in milk to prevent it from drying out until you can see us.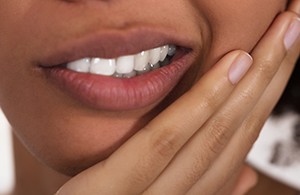 Lost Filling/Crown
If you lose a crown or filling, the previously treated area is now susceptible to pain and sensitivity. If you still have your dental crown, you can reattach it using dental cement or adhesive. Then, you should call Dr. Peery to get your tooth restored back to its full health.
Learn More About Common Dental Emergencies
How to Prevent Dental Emergencies
While preventing emergencies completely is unrealistic, there are some steps you can take to minimize your chances of dental emergencies for you and your family. Here are some useful tips to keep your smile safe:
Be careful when eating very hard, sticky, or chewy foods and avoid chewing on ice cubes or non-food items.
Use scissors or bottle openers to open packages and bottles while avoiding the use of your teeth.
Wear an oral appliance if you grind your teeth or play contact sports.
Schedule routine checkups and cleanings with our team. We can catch oral health issues before they turn into more serious dental emergencies.
The Cost of Treating Dental Emergencies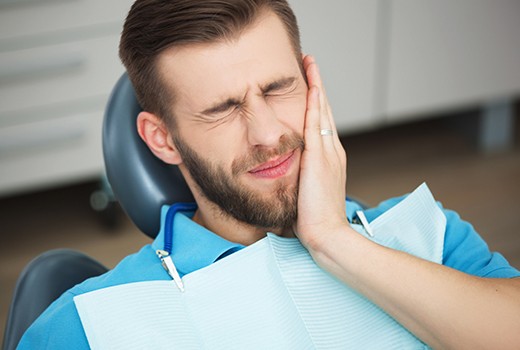 There is no way to determine the cost of dental emergencies upfront because so many factors influence it. Some cases can be resolved with prescription medication, while others may need more extensive treatment. It all depends on the severity of your emergency as well as your insurance plan. At Peery & Woolwine Family Dentistry, we accept major insurance providers like Anthem, Cigna, Guardian, Metlife, and Delta to provide you with quality and affordable dental care.
Dental Emergency FAQs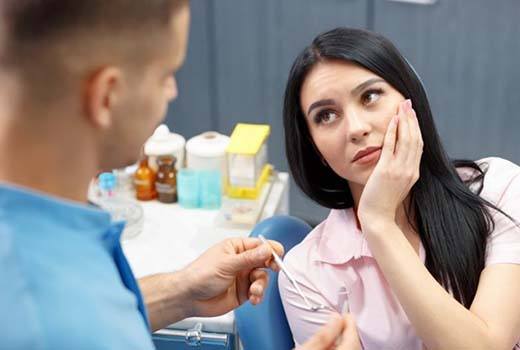 No one ever expects a dental emergency in Lynchburg to happen to them, but research shows that one out of every six Americans will be faced with one each year. If you're like most people, you might have no clue what to do when an urgent dental problem strikes. Don't worry – our team at Peery & Woolwine Family Dentistry is here to help! We'll get you scheduled for an appointment right away and even provide tips over the phone for managing your symptoms until then. While you wait, it may soothe your worries to read the answers to a few common questions about emergency dentistry.
Does Emergency Dental Care Cost More?
Generally speaking, an emergency dental exam isn't particularly expensive. However, the treatments required to repair urgent dental issues tend to cost more than a routine checkup and cleaning. That being said, you should NEVER put off emergency dental care just because you're worried about being able to afford it. By avoiding the treatment you need, your emergency could worsen to the point where you end up needing even more expensive procedures. Not to mention, we wouldn't be able to relieve your pain as quickly!
Is My Tooth Pain from an Infection?
It's nearly impossible to know for sure whether your toothache is from an infection unless you come in for an evaluation. However, these are some common signs that you have a tooth infection:
Throbbing sensation in the tooth
Bitter taste in the mouth
Persistent bad breath
Extreme tooth sensitivity
Feeling like the tooth is loose
Swollen, red or dark gums near the tooth
If you're experiencing any of the above symptoms, we urge you to call us. We'll capture detailed X-rays, provide a precise diagnosis, and develop a treatment plan to assuage your discomfort and get your smile back on track.
Should Knocked-Out Teeth Be Placed in Water?
While you can rinse off a knocked-out tooth under running water, you should try NOT to store it in water afterward. Water can actually damage the cells on the surface of the tooth's roots, meaning that it will be less likely to successfully integrate with the connective tissues in your mouth once it's replanted.
Instead, do your best to carefully insert the tooth back into its socket. You could also store it between your cheek and your gums, or in a container filled with milk, saline solution, or even your own saliva. These liquids contain the proteins necessary to help your tooth stay "alive" for up to one hour after it has been dislodged.
Do Chipped Teeth Heal?
As the hardest substance in the human body, tooth enamel is even stronger than bone. Unfortunately, it cannot heal itself after it has been damaged or lost. Therefore, your chipped tooth will never grow back, no matter how large or small the chip is.
We recommend that you call our office as soon as you can if you chip a tooth. Even if you're not in pain, there's the chance that the damage could become worse without prompt care.