Emergency Dentist — Lynchburg, VA
Getting You Out of Pain Quickly & Comfortably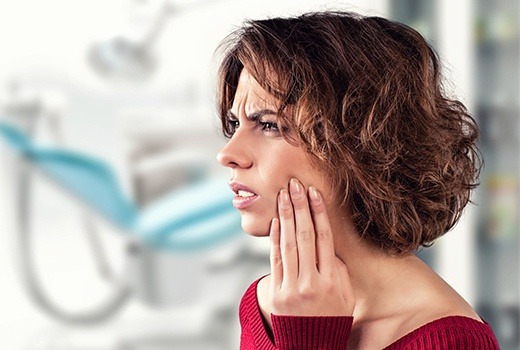 A dental emergency has the potential to completely derail a day filled with fun plans out of nowhere. That's why at Peery & Woolwine Family Dentistry, we treat dental emergencies in Lynchburg with urgency and caution. Our dentists are experienced and have the knowledge and skill to treat a wide range of emergencies. If you or a family member is experiencing pain or discomfort, call us today to get the relief that you need!
Why Choose Peery & Woolwine Family Dentistry for Emergency Dental Care?
Patients of All Ages Welcome
Most Dental Insurance Plans Accepted
Nitroud Oxide Sedation Offered
What to Do in a Dental Emergency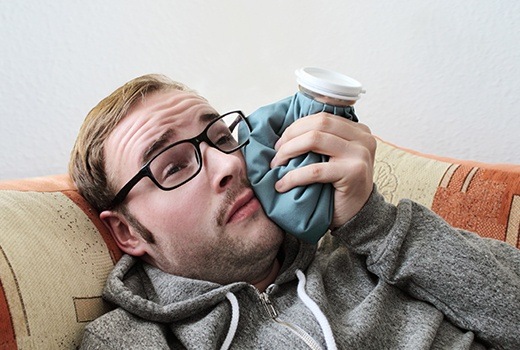 Call us right away. The sooner you contact us, the better chance we have of restoring your smile. Over the phone, an experienced team member will share first-aid instructions to help you manage your situation at home.
Have an emergency exam. When you get to our office, our team will conduct a detailed examination to identify the cause of your emergency. During your appointment, we'll focus on relieving your pain and evaluating your symptoms.
Review your treatment options. Our team will create a custom treatment plan based on our findings. This discussion will include your estimated cost and timeline.
Get the care you need. Whether you need a filling, crown, root canal therapy, or extraction, you should get the treatment you need right away to get your oral health back on the right track.
The Most Common Dental Emergencies
When it comes to dental emergencies, there are two major categories. The first is physical injuries, which can result in fractured teeth, knocked-out teeth, and similar situations. Whether it's a simple fall while you're walking or a sports-related injury, these dental emergencies can occur unexpectedly. The other type of dental emergency is an infection, which slowly but surely can develop due to poor oral healthcare. Oral infections can lead to painful toothaches and complicate other dental issues. Here are some of the best ways to handle common dental emergencies until you can get professional help:
Understanding the Cost of Emergency Dentistry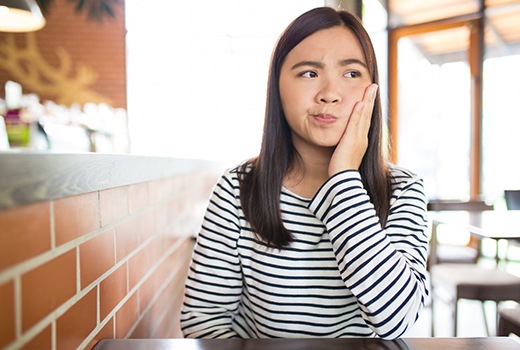 Our team fully understands that no one ever plans on having a dental emergency, and we want to make sure that getting whatever care you need to restore the health of your mouth doesn't break your budget. We'll provide an estimate of the cost for every treatment we recommend, and we aim to make urgent dental care as affordable as possible by accepting multiple major PPO insurance plans and working alongside CareCredit, a well-known third-party financing company.
Every Dental Emergency is Different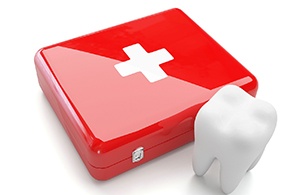 Is there an infection in your mouth? Has one of your teeth been broken or lost? Do you have a restoration that needs to be replaced? Different dental emergencies call for different solutions, and some of these treatments cost more than others. Creating an accurate estimate of the overall cost of emergency care involves careful consideration of the situation and the steps needed to prevent further harm to your smile. As such, you need to visit our practice for a thorough examination before you can find out how much you will need to pay for your treatment.
Does Dental Insurance Cover Dental Emergencies?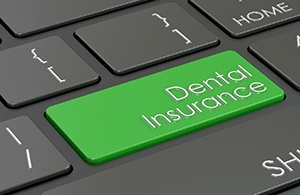 Having a reliable dental insurance plan can help you cut down your out-of-pocket expenses when dealing with a dental emergency. The coverage available for emergency care depends on what procedures are involved as well as what plan you have. Many insurance companies pay 80% of the cost of basic restorative treatments and 50% of the cost of major services. If you need a refresher on what kind of coverage you have, reach out to your insurance carrier.
Other Options for Making Dental Emergencies Affordable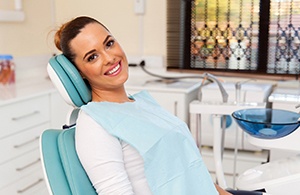 Oftentimes fitting dental care into your budget is much easier when you don't have to pay everything all at once. At our office, uninsured patients can sign up for flexible CareCredit financing. There are several financing plans to choose from; if you select one of the shortest ones, there may not be any interest involved. If you would like more information on how CareCredit works and how you can qualify for it, simply get in touch with our team.
Taking Care of Your Smile Can Save You Money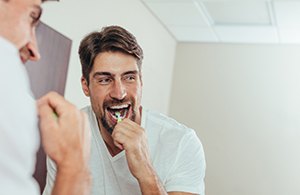 Even knowing about the financial options that are available in the event of a dental emergency, chances are that you would prefer to not have to pay for emergency care at all. Of course, there's no way to guarantee that you'll never have to deal with a severe oral health issue, but if you protect your smile by brushing regularly and attending routine preventive checkups, you could potentially avoid a lot of trouble and save money in the process.
Remember, small dental issues are typically the least expensive to deal with. Don't avoid treatment if you think you need it; too much of a delay could lead to a more severe situation that could hurt your bank account.
How to Prevent Dental Emergencies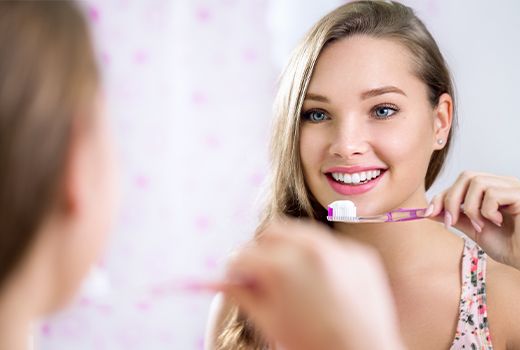 While completely preventing dental emergencies is, unfortunately, unrealistic, there are some steps you can take to minimize your chances of dental emergencies for you and your family. With this in mind, keep reading to learn some useful tips to keep your smile safe!
Get a Dental Checkup and Cleaning Biannually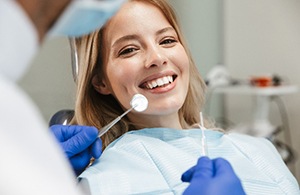 One of the best ways you can prevent dental emergencies in Lynchburg is by scheduling a dental checkup and cleaning with our team twice a year. There are a few reasons for this. First, the examination portion of your visit ensures we can catch oral health issues before they turn into more serious dental emergencies. Second, the cleaning allows us to remove built-up plaque and tartar while cleaning the areas of your mouth you may have otherwise missed, reducing your chances of developing tooth decay, gum disease, and other serious oral health concerns.
Maintain Good Oral Hygiene At Home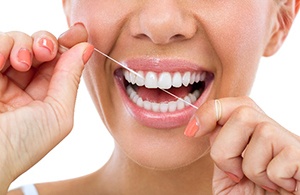 Simply put, an inconsistent oral hygiene routine can wreak havoc on your oral health. If left untreated, even a small cavity can turn into something much more serious, leaving you vulnerable to a sudden cracked or fractured tooth. That's why it's so important that you implement a solid dental care regimen at home, which includes brushing twice a day (for a full two minutes), flossing consistently, and rinsing with mouthwash daily.
Stick to a Nutritious Diet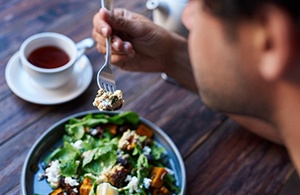 Keeping your teeth healthy from the inside out is essential as well. To accomplish this, focus on adding plenty of vitamin-rich foods to your diet, including colorful vegetables, fresh fruit, and healthy fats. On a similar note, be careful when eating very hard, sticky, or chewy foods, and avoid chewing on ice cubes or non-food items. This will help reduce your chances of dental injuries like a loose filling or severe toothache.
Wear a Mouthguard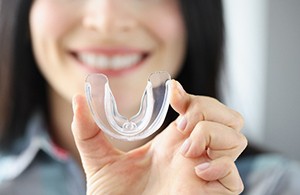 Sports-related incidents are one of the leading causes of dental injuries. Don't worry – that doesn't mean you have to stop participating for the sake of your smile. Instead, talk to us about a custom-made mouthguard, which will protect your teeth during contact and non-contact sports alike. You should also wear one if you grind or clench your teeth to help prevent premature wear and tear.
Use Tools to Open Packages, Not Your Teeth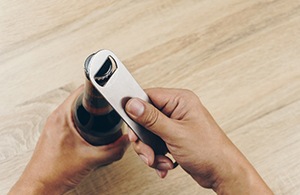 At first, it might seem inconvenient to track down the scissors or bottle opener. However, it's significantly more inconvenient to interrupt your day with a stressful, last-minute trip to our office. That's why our Lynchburg emergency dentist recommends always using scissors or bottle openers to open packages and bottles. Your teeth will thank you for it!
Emergency Dentistry FAQs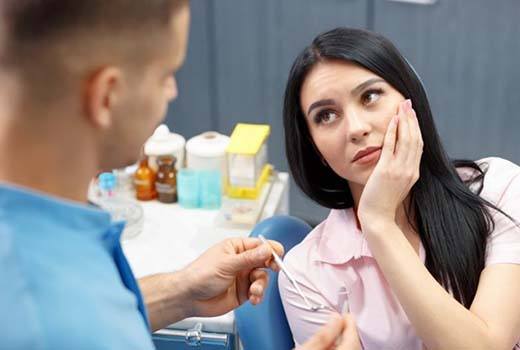 No one ever expects a dental emergency in Lynchburg to happen to them, but research shows that one out of every six Americans will be faced with one each year. If you're like most people, you might have no clue what to do when an urgent dental problem strikes. Don't worry – our team at Peery & Woolwine Family Dentistry is here to help! We'll get you scheduled for an appointment right away and even provide tips over the phone for managing your symptoms until then. While you wait, it may soothe your worries to read the answers to a few common questions about emergency dentistry.
Does Emergency Dental Care Cost More?
Generally speaking, an emergency dental exam isn't particularly expensive. However, the treatments required to repair urgent dental issues tend to cost more than a routine checkup and cleaning. That being said, you should NEVER put off emergency dental care just because you're worried about being able to afford it. By avoiding the treatment you need, your emergency could worsen to the point where you end up needing even more expensive procedures. Not to mention, we wouldn't be able to relieve your pain as quickly!
Is My Tooth Pain from an Infection?
It's nearly impossible to know for sure whether your toothache is from an infection unless you come in for an evaluation. However, these are some common signs that you have a tooth infection:
Throbbing sensation in the tooth
Bitter taste in the mouth
Persistent bad breath
Extreme tooth sensitivity
Feeling like the tooth is loose
Swollen, red, or dark gums near the tooth
If you're experiencing any of the above symptoms, we urge you to call us. We'll capture detailed X-rays, provide a precise diagnosis, and develop a treatment plan to assuage your discomfort and get your smile back on track.
Should Knocked-Out Teeth Be Placed in Water?
While you can rinse off a knocked-out tooth under running water, you should try NOT to store it in water afterward. Water can actually damage the cells on the surface of the tooth's roots, meaning that it will be less likely to successfully integrate with the connective tissues in your mouth once it's replanted.
Instead, do your best to carefully insert the tooth back into its socket. You could also store it between your cheek and your gums, or in a container filled with milk, saline solution, or even your own saliva. These liquids contain the proteins necessary to help your tooth stay "alive" for up to one hour after it has been dislodged.
Do Chipped Teeth Heal?
As the hardest substance in the human body, tooth enamel is even stronger than bone. Unfortunately, it cannot heal itself after it has been damaged or lost. Therefore, your chipped tooth will never grow back, no matter how large or small the chip is.
We recommend that you call our office as soon as you can if you chip a tooth. Even if you're not in pain, there's the chance that the damage could become worse without prompt care.