Replacing Missing Teeth – Lynchburg, VA
Regain Your Smile after Tooth Loss
Are you missing one or more teeth? Not only can this create gaps in your smile, but tooth loss can cause your jaw to lose density and appear more aged. Also, your remaining teeth can wander into the gap and potentially lead to additional tooth loss down the road. Even if you've suffered tooth loss, a full, strong, and beautiful smile is not outside your reach. Our team here at Peery & Woolwine Family Dentistry offers several options for replacing your missing teeth and can help you find the solution that will enable you to smile, bite, chew, and speak with confidence again.
Why Choose Peery & Woolwine Family Dentistry
for Replacing Missing Teeth?
Advanced Cone Beam Technology for Precise Procedure Planning
Dentists with Years of Experience
Custom-Made Restorations Made from High-Quality Materials
Dental Bridges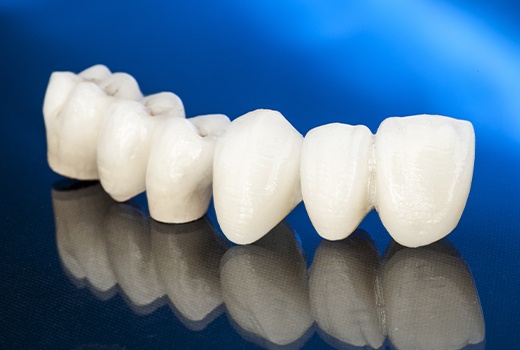 Fixed bridges literally "bridge" the gap to replace one or more consecutively missing teeth in your smile. This approach differs from traditional dentures because instead of resting on your gums, the prosthetic is anchored in place by dental crowns. These crowns are placed over the teeth adjacent to the gap in your mouth, which are attached to the bridge to give you a natural-looking and feeling smile. With this new and complete set of teeth, you can enjoy stronger biting power and maintain the natural and youthful shape of your face.
Dentures & Partials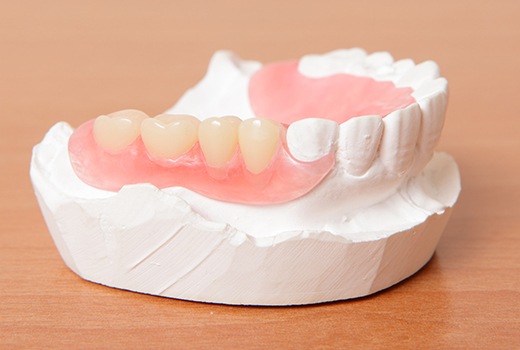 As one of the most popular choices for tooth replacement, dentures provide an affordable, strong prosthetic that rest on top of the gums. Over the years, full and partial dentures have come a long way and look more realistic than ever before. Whether you need just a few teeth replaced or an entire arch, dentures can quickly restore your smile to its former beauty. Plus, partial dentures can help your remaining teeth keep the proper spacing.
Learn More About Full & Partial Dentures
Dental Implants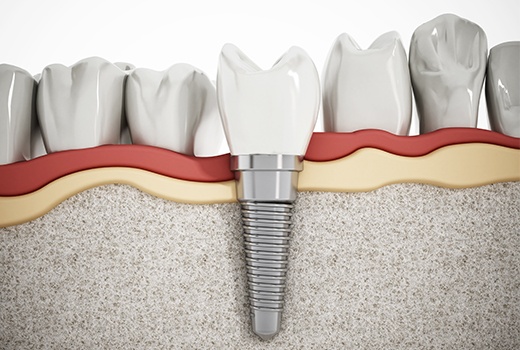 Considered the gold standard of tooth replacement, dental implants are a versatile treatment that addresses the entire missing tooth, including the root. The implant post integrates with the jawbone, just like a natural tooth. As a result, dental implants offer benefits that the other replacement methods simply can't, including a longer lifespan and improved oral health. Whether you've lost just one tooth or an entire arch, dental implants can give you back your smile's health, strength, and aesthetics.