Dental Implant Failure & Salvage – Lynchburg, VA
Saving Your Restored Smile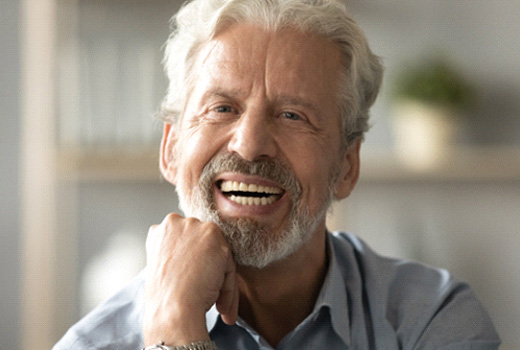 Although dental implants are an incredibly successful long-term treatment, they can still fail unexpectedly. Fortunately, on the rare occasion that your newly rebuilt smile starts to fail, our team at Peery & Woolwine Family Dentistry is prepared to get your oral health back on the right track. It's important to be aware of why dental implant failure happens, how to recognize the symptoms, and your available treatment options. To learn more, simply keep reading or give our office a call today!
Why Do Dental Implants Fail?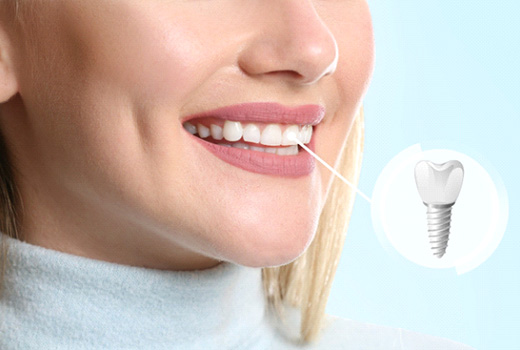 The most common cause of dental implant failure is an infection called peri-implantitis. It happens when bacteria invade the tissue surrounding an implant, causing serious damage. As a result, the jawbone and gums may eventually deteriorate and lose their ability to support dental implants. What typically leads to peri-implantitis is a lack of proper oral hygiene. However, other factors may contribute to this infection as well.
There are a few other issues that can lead to implant failure, such as:
Failed osseointegration (when the implant and jawbone never form a strong bond)
Physical trauma
Medical conditions like cancer or other diseases that interfere with the body's ability to support dental implants
Symptoms of a Failed Dental Implant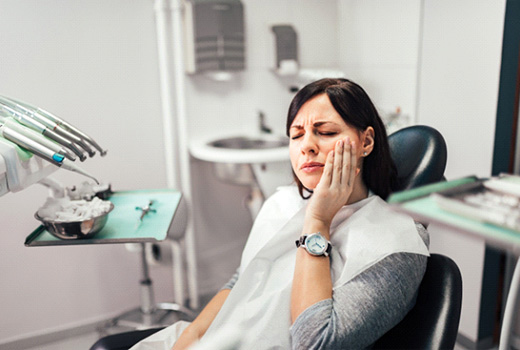 It's worth noting that dental implant failure can occur at any time. Early implant failure usually happens shortly after implant placement surgery, while late failure can happen anytime after osseointegration. In fact, it could happen years or decades following your initial surgery!
Keep an eye out for these symptoms of early and late dental implant failure:
Severe pain. Although some soreness is normal following implant placement surgery, you shouldn't be in unusual or extreme pain. Once you heal, your implants should feel comfortable and natural in your mouth.
Loose dental implant. Sometimes this can be due to a problem with the implant's restorations. In other cases, it's because of a failed dental implant.
Bleeding, swelling, or pus. These symptoms indicate a possible infection and require immediate attention from our dentist.
Difficulty chewing. After you get your implant restorations, you should be able to eat almost anything you want with ease. If you're having issues chewing, seek assistance right away.
How Dental Implant Salvage Works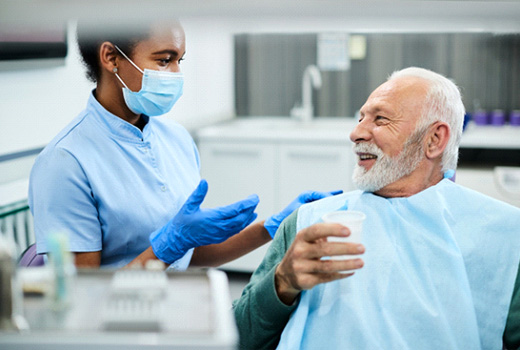 Do you think you're having issues with your dental implants? If so, you need to get in touch with our dentist right away. Our team will carefully examine your mouth, inquire about your symptoms, and discuss your treatment options. There are instances where your smile can be saved with a deep dental cleaning, antibiotics, or other conservative infection control measures. However, in some cases, a bone graft or gum disease treatment may be necessary to restore your oral health. Keep in mind that the sooner you seek treatment, the more likely we can get your smile back to normal.