All-On-4 Dental Implants – Lynchburg, VA
Show Off a Complete Smile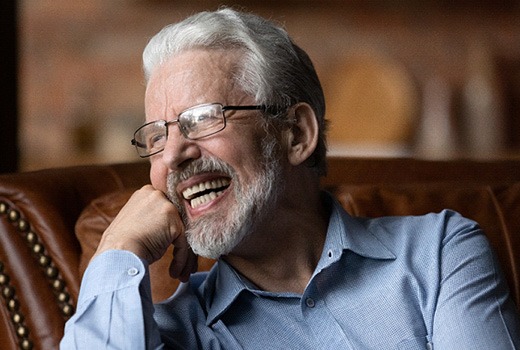 Instead of replacing every single tooth in an arch individually, a full denture can be supported by just four strategically placed dental implants. This way, you aren't dealing with any of the downsides of traditional dentures, like unexpected slippage or noises when speaking. At Peery & Woolwine Family Dentistry, some patients can even have their new teeth placed on the same day with All-On-4 dental implants. To learn more about All-On-4 dental implants or to schedule a consultation with us, contact our office.
How Do All-On-4 Dental Implants Work?
Dental implants are an ideal tooth replacement option. Unlike dental bridges and traditional dentures, dental implants replace the entire tooth, including the root. This allows for additional stability and prevents bone loss from occurring over time. Getting dental implants requires adequate jawbone density for a sturdy foundation. All-On-4 dental implants use four dental implants to provide maximum support. Strategically placing implants in the thickest areas of the jawbone at an angle minimizes the need for bone grafting. Once your dental implants have been placed, abutments are attached and used to secure a denture into place. This way, you don't need to worry about it shifting around.
Am I a Candidate for All-On-4 Dental Implants?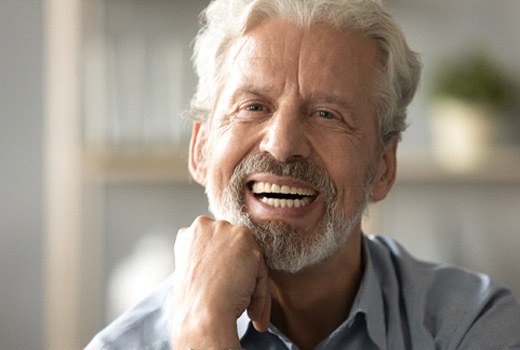 Many patients who have lost all of their teeth on either one or both arches tend to make good candidates for All-On-4 dental implants. Even if you have encountered bone loss, you may still be eligible thanks to the strategic angle placement used for this type of restoration. Patients who would require bone grafting for traditional implant dentures may not need this for All-On-4. However, it is important that you have good oral health and are willing to keep up an excellent oral hygiene routine. You should also work to break bad habits, like smoking.
Benefits of All-On-4 Dental Implants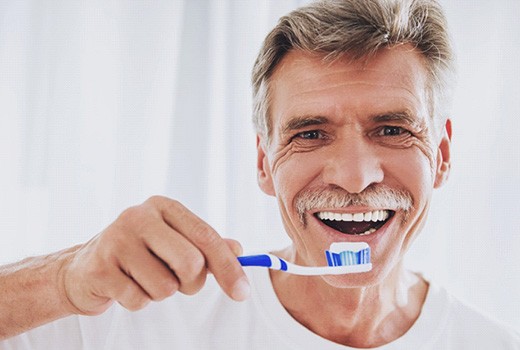 You can expect all sorts of different benefits when you opt for All-On-4 dental implants. Here are some of the most prominent ones:
All-On-4 dental implants are fixed to the jawbone. This allows you to brush them just like you would brush natural teeth. They don't need to be removed for you to clean them.
All-On-4 dental implants prevent jawbone loss. This will help you to maintain a more youthful appearance.
All-On-4 dental implants restore chewing power better than traditional dentures do. This way, you can enjoy all of your favorite foods again.
All-On-4 dental implants feel natural. You will forget that they aren't your natural teeth!
All-On-4 VS Traditional Dental Implants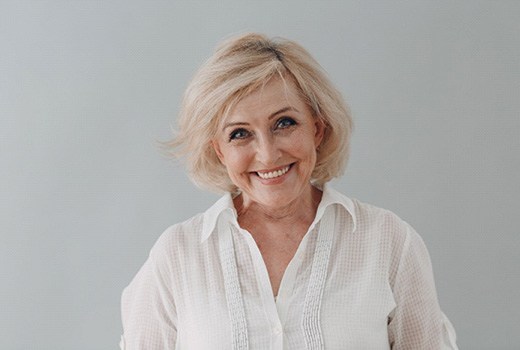 All-On-4 dental implants are similar to implant dentures, but they have some key differences. Here are some of the main things that differentiate them:
Implant dentures can take up to 8 posts to support the denture. This makes All-On-4 more cost-effective. This also requires less surgery.
All-On-4 often doesn't require a bone graft and waiting several months before the implants can be placed.
All-On-4 dentures often allow patients to get their new smile all in one day.