Veneers – Lynchburg, VA
We Can Perfect Your Smile Today!
Have you ever been watching a movie and wondered why actors always seem to have perfect smiles? That's because many of them correct aesthetic flaws in their teeth with veneers. These custom-made restorations are placed over your teeth to correct several different dental imperfections at once. Finally, you can smile like all your favorite stars thanks to veneers in Lynchburg. If you're ready to have a smile fit for the silver screen, just give us a call!
Why Choose Peery & Woolwine Family Dentistry for Veneers?
Caring Team of Dental Professionals
High-Quality Custom-Made Materials
Can Last Up to 20 Years
What Are Veneers?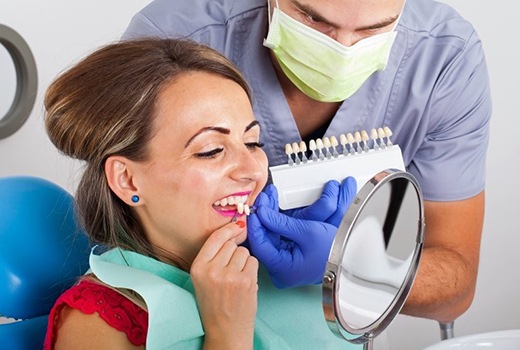 Veneers are ultra-thin sheaths of dental porcelain that are placed over the front surfaces of your problem teeth to correct cosmetic imperfections. Each veneer is custom-made to adhere to each individual tooth so that it looks like a completely natural part of your smile.
Am I a Good Candidate for Veneers?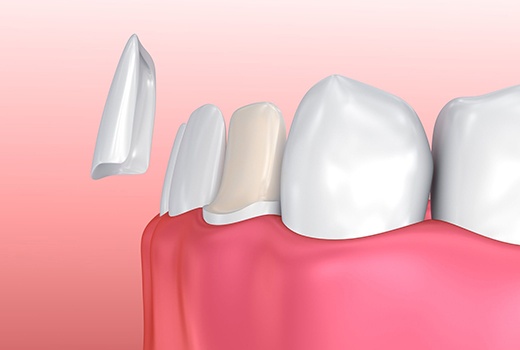 If you're unhappy with some aspect of the teeth smiling back at you in the mirror, veneers may be just the treatment you need. They can be used to correct multiple smile flaws, like:
Chips
Cracks
Worn-down or stubby teeth
Stubborn stains or discoloration
Small gaps between teeth
Minorly crooked teeth (earning them the nickname "instant orthodontics")
Before you go through with the treatment, though, we generally ask that your smile be infection-free. This means that if you have tooth decay or gum disease, those issues should be addressed prior to placing veneers.
How Does the Veneers Procedure Work?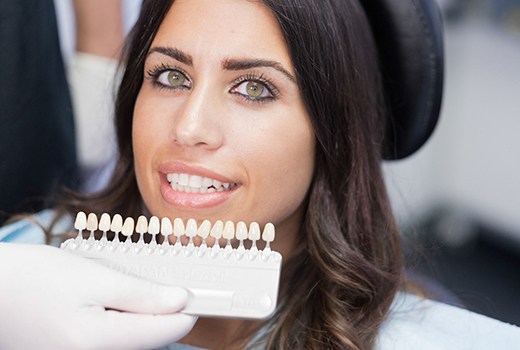 After your consultation, getting veneers takes two easy appointments. First, your cosmetic dentist in Lynchburg will reshape your affected teeth by removing a small sliver of enamel, about equal in thickness to a contact lens. This will ensure that your veneers don't bulge out in your smile. Once this process is finished, we'll take detailed impressions of your teeth and send them to our partnered dental lab. While your veneers are being crafted, we'll place temporary veneers to protect your teeth and let you take your new smile for a test drive. Simply return to our office a few weeks later when your veneers are ready, and we can replace your temporaries with custom, natural-looking permanent restorations.
What Are the Benefits of Veneers?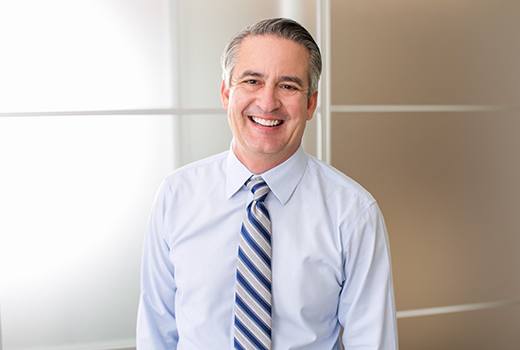 Veneers come with a multitude of benefits, including:
Fixing several aesthetic dental flaws in just one treatment
Perfectly resembling your natural teeth
Having a high resistance to stains and discoloration from habits like smoking and consuming darkly pigmented foods and beverages
Being a conservative treatment that doesn't remove much enamel
Being able to last up to a decade, possibly even two, with proper oral hygiene and regular dental checkups
Understanding the Cost of Veneers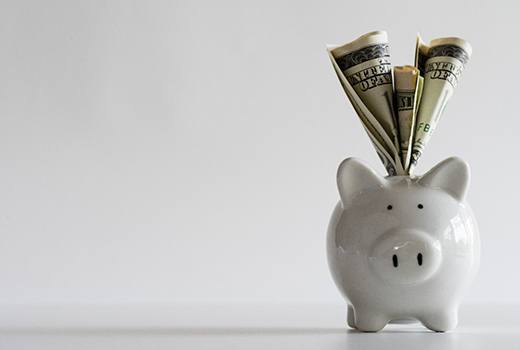 Veneers are an excellent way to change multiple aspects of your smile at once. However, they aren't the best option for everyone. To determine whether or not veneers are the best cosmetic solution for you, it's crucial that you have an understanding of how much they will cost. By choosing a skilled dentist and investing in high-quality veneers, you can achieve gorgeous results, but they aren't your only option. Read on to learn more about cosmetic solutions so you can make an informed decision about the future of your smile.
Cost VS Cosmetic Dentistry: What's Right for Me?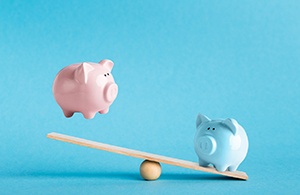 For lots of patients, veneers seem like the perfect option. However, it's a good idea to look at other cosmetic treatments available to see how they would affect your smile. They all have different price points and can help patients to achieve a variety of different outcomes. Here are some of the more common options available:
Braces – Braces are highly effective at correcting alignment issues. This treatment costs several thousands of dollars, but it is the best way to go about straightening misaligned teeth.
Teeth Whitening –Professional teeth whitening is a quick solution for surface discoloration, and I's much more affordable than many other cosmetic options. However, it doesn't address any cosmetic flaws other than staining. Results last anywhere from a couple months to a few years depending on how well you maintain them.
Direct Bonding – This minimally invasive procedure can be completed in a single visit. It is one of the most affordable cosmetic options out there and is great for correcting minor flaws, including small chips, stains, and gaps. Bonding lasts anywhere between 3 and 10 years.
Veneers – Veneers aren't the cheapest cosmetic service out there, but they are an easy way to transform numerous aspect of your smile all at once. This can include the shape, color, and even minor crookedness. The whole process can be completed in as few as two appointments and lasts up to 15 years or longer with proper maintenance.
How to Make Veneers Affordable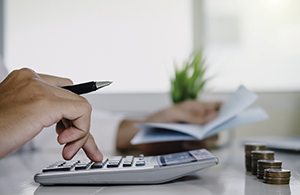 Veneers aren't usually covered by dental insurance since they are considered to be an elective treatment. However, this doesn't necessarily mean that you are completely on your own. We work with CareCredit – a third-party financing company that can break the cost of your treatment into manageable monthly installments with little-to-no interest. Talk to one of our friendly team members to learn more!
To learn exactly how much you can expect veneers to cost, schedule a consultation with us. We are looking forward to helping you achieve the smile of your dreams!
Veneers FAQs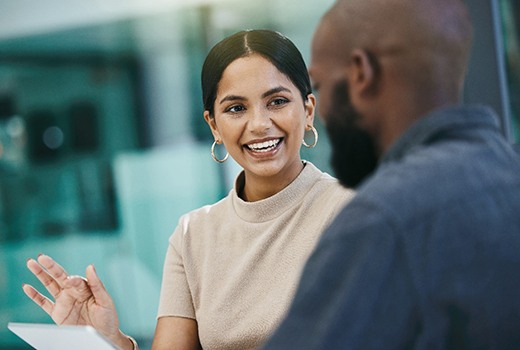 If you're interested in one of the best methods for a smile makeover, then you're probably considering getting veneers. With that said, this treatment can be quite an investment, so it's natural to wonder what to expect from the procedure. Fortunately, our team is happy to help you be well-informed and confident about your options. We've gathered the most common questions our patients have about veneers in Lynchburg and their answers. Read on or give our office a call if you don't see the information you're looking for, and we'll be glad to schedule your initial consultation!
Are Veneers Permanent?
Since you will eventually need to replace your veneers, they aren't considered a permanent cosmetic treatment. However, a tiny portion will need to be removed from the front of your affected teeth before receiving your porcelain shells. This makes the procedure irreversible, as your enamel will not grow back on its own. To protect your smile, you'll need to keep your teeth covered with veneers from now on.
Can I Still Drink Coffee with Veneers?
Veneers are typically constructed out of porcelain to provide durable and natural-looking solutions for your new teeth. The material is also non-porous, meaning they're highly resistant to staining compared to your permanent pearly whites. For this reason, dark-colored foods and drinks will have a more difficult time discoloring the surface. You should be able to enjoy a cup of joe without worrying too much about getting stains on your smile. It's important to remember that veneers are not stain-proof and can still darken due to excessive consumption of dark-dyed meals and beverages. To avoid this issue, be sure to moderate how often you enjoy these foods and rinse your mouth often to preserve your enhanced smile.
How Many Veneers Will I Need?
The number of veneers you'll require will depend on how complex your corrections will be. The primary goal is for your smile to look aesthetically and symmetrically pleasing. Our team will suggest how many veneers will be necessary to help you reach your cosmetic goals. Many people decide to get one or two to address a couple of dental flaws, while some may receive 6 to 12 to conceal as many minor smile imperfections as possible. The best way to determine the number needed is through an initial consultation with our knowledgeable team.
Is It Painful to Get Veneers?
You shouldn't expect much discomfort at all during your procedure since our staff will numb the areas we'll be treating. We may even offer sedation therapy to help keep you relaxed throughout the process. Some patients experience mild sensitivity or discomfort when initially getting their veneers attached, especially if correcting multiple teeth. You might encounter "bonding sensitivity," which occurs when biting into a hot or cold item for some time. Fortunately, these sensations are usually temporary and can go away on their own. You can also help manage any discomfort with store-bought pain relievers or saltwater rinses. If the sensations persist or become worse, be sure to contact our team right away for treatment.