Cosmetic Dentistry – Lynchburg, VA
Smile with Complete Confidence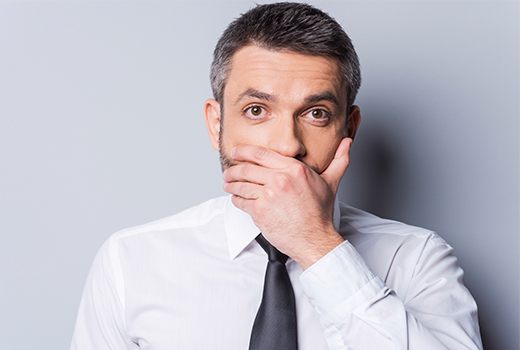 Would you like a brilliant, glowing smile? Peery & Woolwine Family Dentistry can help! Our cosmetic dentistry team enjoys beautifying the teeth and gums of patients. If you would like to boost your self-image with cosmetic dentistry treatments from our Lynchburg, Virginia office, please call us today. Dr. James M. Peery, Jr., Dr. James M. Peery III, and Dr. Samuel Woolwine III want to exceed your expectations with cosmetic dentistry techniques. Don't hesitate to contact Peery & Woolwine Family Dentistry to begin planning your smile makeover!
Why Choose Peery & Woolwine Family Dentistry
for Cosmetic Dentistry?
Decades of Dentistry Experience
High-Quality Materials for Cosmetic Treatment
Caring Team of Dental Professionals
Porcelain Veneers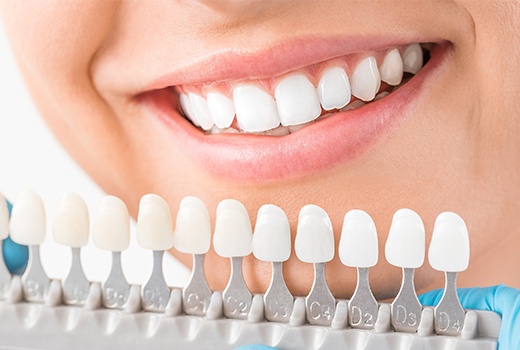 Have you ever watched a movie and wondered how actors have such flawless teeth? In many cases, they've had porcelain veneers placed on the front of their teeth. If your smile has chips, cracks, small gaps, or discoloration (or even all of these flaws), porcelain veneers can quickly address the problem and give you a Hollywood-worthy smile in just two short appointments. The ceramic material reflects light just like tooth enamel, so your treated teeth will look completely natural!
Metal-Free Crowns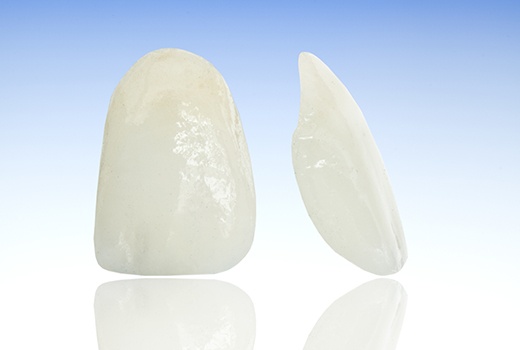 When you have a decayed, damaged, or misshapen tooth in need of a dental crown, the last thing you want is an obviously metal restoration letting everyone know about it. That's why our team at Peery & Woolwine Family Dentistry places Emax metal-free crowns, which are so lifelike that you may forget which teeth are real and which are not! Whether for restorative or cosmetic purposes, you can bet that we'll provide metal-free crowns whenever possible for a seamless look.
Cosmetic Bonding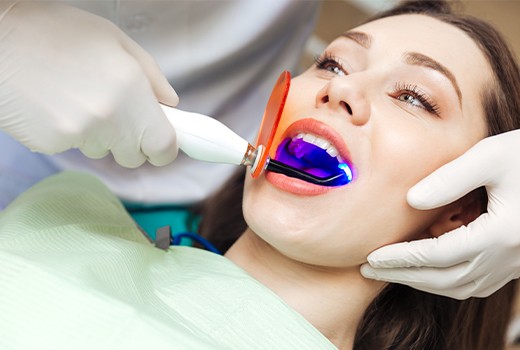 Like porcelain veneers, cosmetic bonding can resolve many aesthetic problems simultaneously, but instead of ceramic coverings, shaded composite resin is used to fill in chips and cover cracked, gapped, and discolored teeth. Although not quite as durable as porcelain veneers, this treatment can be completed in one easy appointment, immediately improving the look of your smile. Also, cosmetic bonding does not require removing any healthy tooth enamel, unlike porcelain veneers.
Learn More About Cosmetic Bonding
Teeth Whitening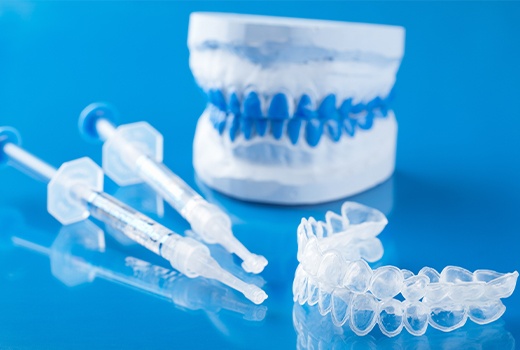 Have you noticed that your enamel has become dimmer over the years? During the natural aging process, it's not uncommon for teeth to darken or lose their original luster. Even drinking coffee or red wine can stain your smile. If you want a younger, brighter appearance, ask Peery & Woolwine Family Dentistry if professional teeth whitening is right for you. We offer at-home treatments to lighten the appearance of your mouth. During this cosmetic dentistry solution, you'll simply use a whitening tray each day; you should be able to notice results in less than two weeks! Our cosmetic dentistry patients love the convenience of at-home teeth whitening because you'll be able to whiten according to your schedule. Normal whitening usually takes under thirty minutes for each application. Please speak with a member of our cosmetic dentistry team to learn more.
Learn More About Teeth Whitening
Understanding the Cost of Cosmetic Dentistry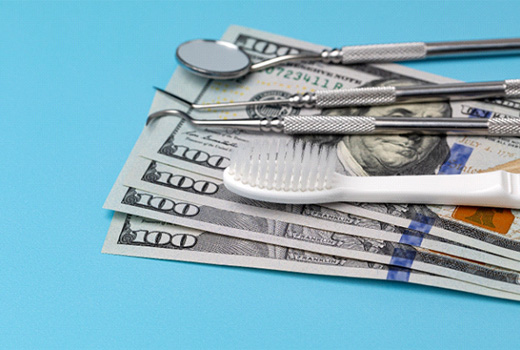 You may worry cosmetic dental work exceeds your budget. After all, many of its treatments aren't covered by dental insurance. In truth, though, we at Peery & Woolwine Family Dentistry will help you manage the cost of cosmetic dentistry. A great smile is priceless, you see, so we'll ensure you find an ideal service that's genuinely affordable. If you'd like to learn more, just keep reading or book a visit to our office!
Which Cosmetic Dental Service is Right for Me?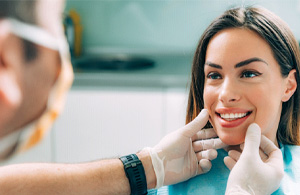 People often get cosmetic dentistry for one (or more) of three things: whiter teeth, straighter teeth, or differently shaped teeth. That said, its procedures have different prices and varying effects. You should thus weigh them carefully before deciding on treatment. To that end, consider the common ones below:
Teeth Whitening –Whitening bleaches your enamel to remove stubborn tooth stains. Furthermore, it does so quickly and at a mid-range cost. Just know, however, that this option doesn't change tooth position or shape.
Cosmetic Bonding – By using tooth-colored resin, bonding can hide minor smile flaws and reshape damaged teeth. The option is also the cheapest cosmetic service. Still, it doesn't last as long as alternative choices; its lifespan is a few years at most.
Metal-Free Crowns – Unlike gold or silver ones, non-metal crowns protect your teeth while looking natural. In exchange, their porcelain and zirconium make them pricier than other options.
Porcelain Veneers – Veneers are porcelain shells that cover the fronts of teeth. Therefore, they transform multiple aspects of your smile at once! Such ability, though, also means they have a high cost.
Smile Makeover – A smile makeover combines several cosmetic services together. Naturally, then, it's the most expensive of the available choices. On the other hand, it's the easiest, most comprehensive way to get desired results quickly!
Cosmetic Dentistry is a Worthwhile Investment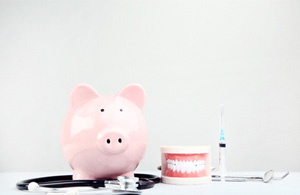 Depending on the procedure, cosmetic dentistry can be a big financial commitment. Even so, it's also an investment that pays dividends over time.
Cosmetic dental work is truly life-changing for those insecure about their smiles. Enhancing pearly whites, it leads to incredible boosts in confidence, self-esteem, and body image. From there, nice teeth and a positive attitude improve your social life and job prospects. The end result is then a far better quality of life!
How to Make Cosmetic Dentistry Affordable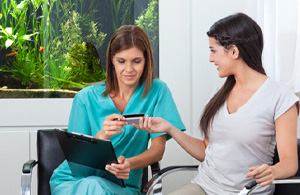 True enough, dental insurance usually won't cover cosmetic dentistry. However, there are other ways to make the latter's services affordable.
Look at Peery & Woolwine Family Dentistry, for instance. Our office offers patients flexible financing through CareCredit. In doing so, we let patients pay for care with monthly low-interest installments. You can thus cover the cost of cosmetic dentistry gradually instead of all at once.
As you can see, Peery & Woolwine Family Dentistry will better your smile in a budget-friendly way. That being the case, go ahead and book a consultation visit with our dentists. They'll happily tell you more about possible financing options and estimated prices!
Cosmetic Dentistry FAQs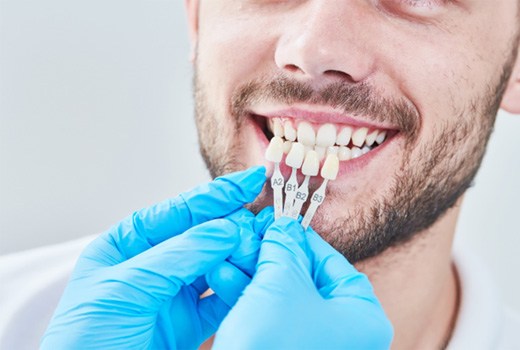 There's a good chance you'd like to see your cosmetic dentist in Lynchburg. After all, we at Peery & Woolwine Family Dentistry have top-tier dental experts ! However, you might want more details before committing to treatment. That's only natural — learning about cosmetic dentistry will help you know whether it's right for you. Therefore, our office has listed the answers to some frequently asked questions regarding aesthetic dental work. Read it over to see if the field meets your needs. Otherwise, you're always welcome to call us for extra support!
Is Cosmetic Dentistry Expensive?
While cosmetic dentistry has a pricey reputation, that doesn't mean its treatments must be expensive. Our own practice, for one, offers flexible financing through CareCredit. This third-party service lets you pay for treatment in monthly installments. That way, you can cover the cost of care over time rather than all at once.
Of course, you should also consider how cosmetic dentistry is a great investment. In exchange for its initial cost, your new smile can boost your confidence and quality of life. Pretty pearly whites could even lead you to better job prospects. Should that happen, your makeover might pay for itself!
Is Cosmetic Dentistry Covered by Insurance?
Admittedly, dental insurance won't usually cover cosmetic treatments. Most providers consider the latter services as elective procedures.
Still, there are exceptions in cases where a treatment also has oral health benefits. For example, a crown or veneer might get partial coverage — 50-80% of the cost — if it protects a damaged tooth. Therefore, you should talk with our team about your specific plan. We'll help you understand it, file related paperwork, and maximize your benefits!
How Long Does Cosmetic Dentistry Last?
Since cosmetic treatments have different methods and effects, they also have varying lifespans. As such, how long your new smile lasts will depend on what kind you get.
Treatments like teeth whitening and direct bonding are easy, but their results aren't long-lasting. Often enough, their lifespans only reach three years or so. As such, you'll likely need touchups after a while.
In contrast, involved procedures like porcelain veneers and dental crowns have longer lifespans. On average, these prosthetics can last around 15 years.
How Can Cosmetic Dentistry Change Your Life?
Initially, you might think fixing flaws in your teeth is frivolous. The truth, though, is that doing so improves many aspects of your life.
For one thing, you'll likely take better care of your teeth if they look good. As a result, your odds of brushing twice daily, flossing once daily, and attending dental checkups will rise.
Similarly, your beautiful smile might motivate you to quit bad habits. Smoking tobacco stains teeth, so you wouldn't want to ruin your shiny enamel. You may also drink less coffee, soda, and other beverages that discolor your pearly whites.
Amazing teeth also have the potential to strengthen your body and mind. According to current research, the physical act of smiling lowers your stress levels and produces endorphins. The very same act may boost your immune system too.