Cosmetic Dentistry – Lynchburg, VA
Smile with Complete Confidence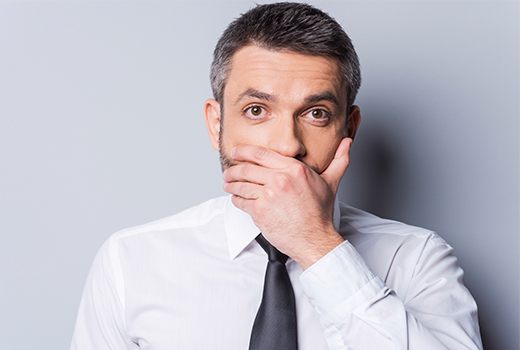 Would you like a brilliant, glowing smile? Peery & Woolwine Family Dentistry can help! Our cosmetic dentistry team enjoys beautifying the teeth and gums of patients. If you would like to boost your self-image with cosmetic dentistry treatments from our Lynchburg, Virginia office, please call us today. Dr. James M. Peery, Jr., Dr. James M. Peery III, and Dr. Samuel Woolwine III want to exceed your expectations with cosmetic dentistry techniques. Don't hesitate to contact Peery & Woolwine Family Dentistry to begin planning your smile makeover!
Why Choose Peery & Woolwine Family Dentistry
for Cosmetic Dentistry?
Decades of Dentistry Experience
High-Quality Materials for Cosmetic Treatment
Caring Team of Dental Professionals
Porcelain Veneers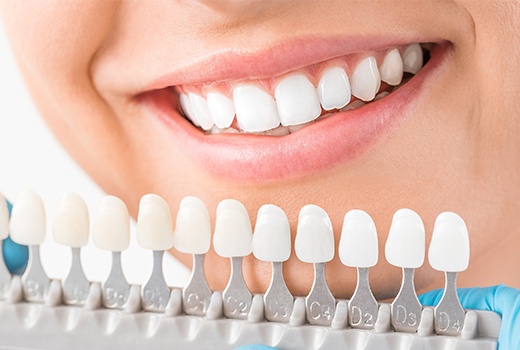 Have you ever watched a movie and wondered how actors have such flawless teeth? In many cases, they've had porcelain veneers placed on the front of their teeth. If your smile has chips, cracks, small gaps, or discoloration (or even all of these flaws), porcelain veneers can quickly address the problem and give you a Hollywood-worthy smile in just two short appointments. The ceramic material reflects light just like tooth enamel, so your treated teeth will look completely natural!
Metal-Free Crowns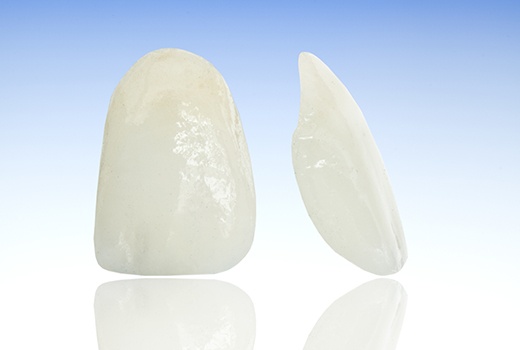 When you have a decayed, damaged, or misshapen tooth in need of a dental crown, the last thing you want is an obviously metal restoration letting everyone know about it. That's why our team at Peery & Woolwine Family Dentistry places Emax metal-free crowns, which are so lifelike that you may forget which teeth are real and which are not! Whether for restorative or cosmetic purposes, you can bet that we'll provide metal-free crowns whenever possible for a seamless look.
Cosmetic Bonding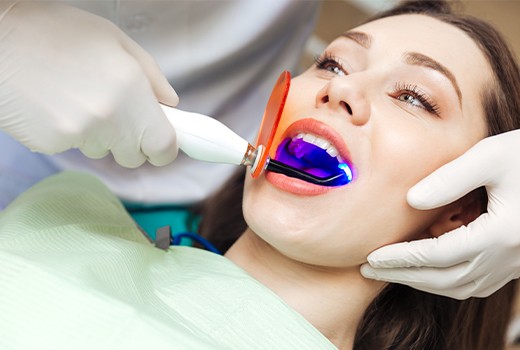 Like porcelain veneers, cosmetic bonding can resolve many aesthetic problems simultaneously, but instead of ceramic coverings, shaded composite resin is used to fill in chips and cover cracked, gapped, and discolored teeth. Although not quite as durable as porcelain veneers, this treatment can be completed in one easy appointment, immediately improving the look of your smile. Also, cosmetic bonding does not require removing any healthy tooth enamel, unlike porcelain veneers.
Learn More About Cosmetic Bonding
Teeth Whitening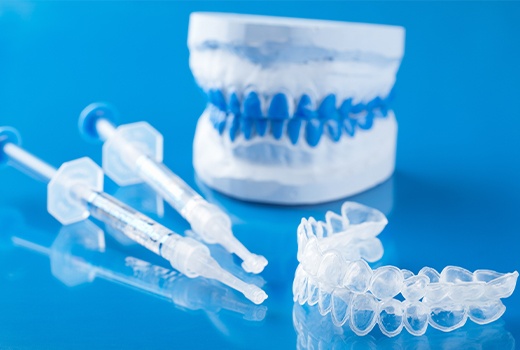 Have you noticed that your enamel has become dimmer over the years? During the natural aging process, it's not uncommon for teeth to darken or lose their original luster. Even drinking coffee or red wine can stain your smile. If you want a younger, brighter appearance, ask Peery & Woolwine Family Dentistry if professional teeth whitening is right for you. We offer at-home treatments to lighten the appearance of your mouth. During this cosmetic dentistry solution, you'll simply use a whitening tray each day; you should be able to notice results in less than two weeks! Our cosmetic dentistry patients love the convenience of at-home teeth whitening because you'll be able to whiten according to your schedule. Normal whitening usually takes under thirty minutes for each application. Please speak with a member of our cosmetic dentistry team to learn more.