Preventive Dentistry – Lynchburg, VA
Creating Healthy, Happy Smiles for a Lifetime
The staff at Peery & Woolwine Family Dentistry knows how precious your loved ones are. You want to keep them safe, but do you stop to think about the state of their oral health? Our professionals can assist you during a general family dentistry examination. Dr. James M. Peery, Jr., Dr. James M. Peery III, and Dr. Samuel Woolwine III enjoy helping patients improve their wellbeing, and we would like to welcome your family to visit ours! General family dentistry includes many aspects of necessary dental care. Please contact our Lynchburg office today to schedule appointments for your household.
Why Choose Peery & Woolwine Family Dentistry
for Preventive Dentistry?
3 Dentists with Decades of Combined Experience
Compassionate Team of Caring Professionals
All Ages Welcome
Dental Checkups & Cleanings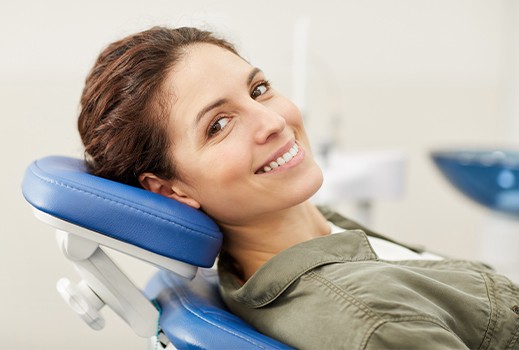 We like to see patients every six months for an exam. This allows us to monitor the progression of your oral health and provide tips on how to best maintain a healthy mouth. During a general family dentistry appointment, one of our dentists will thoroughly examine your teeth and gums. Then, one of our skilled dental hygienists will perform a deep cleaning. This is done to remove bacteria and plaque from your enamel. Plaque can develop into tartar and could even lead to gum disease. It's important to attend regular visits because a normal toothbrush and toothpaste won't always get rid of these contaminants.
Nightguards for Bruxism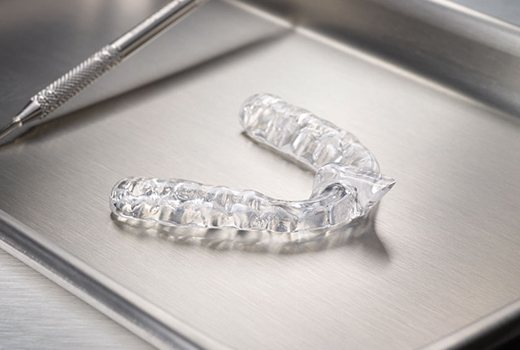 Do you clench or grind your teeth while you sleep? This habit can give you pain in your jaw joint, commonly referred to as the TMJ, and cause your enamel to wear down more quickly. Eventually, your teeth can crack or break from the excessive force put on them on a nightly basis. To protect against these outcomes, we can provide you with a custom nightguard that separates your upper and lower teeth. This oral appliance can alleviate TMJ-related symptoms and allow you to keep your teeth strong.
Oral Cancer Screening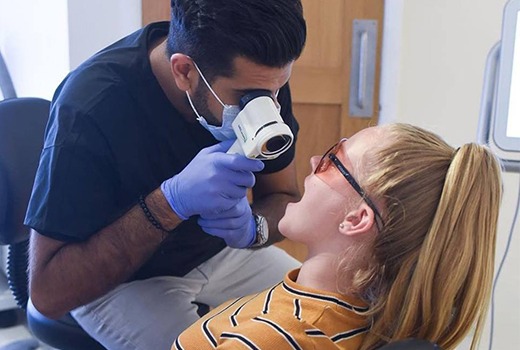 Did you know that our team checks for signs of oral cancer during every checkup? As the sixth most common form of cancer, oral cancer is also one of the most fatal—mostly because it is often detected in later stages of development. This quick, easy, and painless screening allows our dental experts to identify potential signs of this cancer as early as possible, which could mean earlier, more successful treatment.
Fluoride Treatments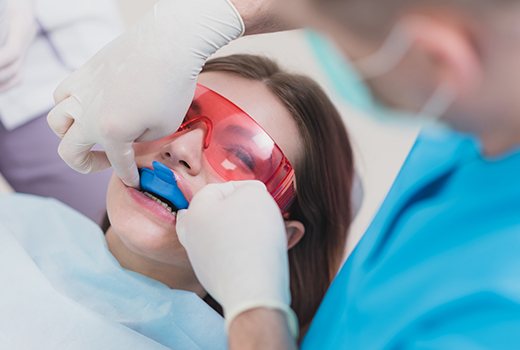 As a mineral that is commonly found in tap water, fluoride reinforces tooth enamel against cavity-causing bacteria and acids. That's why many dental products contain it! After we complete your dental cleaning at your semiannual visit, we can apply a concentrated coating of fluoride to your teeth. This treatment provides stronger protection against cavities in between dental visits, allowing you to have peace of mind and smile with more confidence.
Patient Education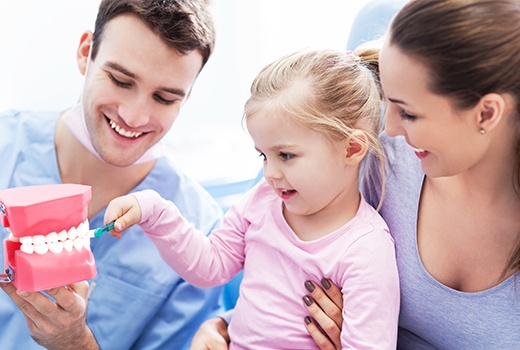 Here at Peery & Woolwine Family Dentistry, we believe in the statement "education is the cornerstone." We want you to become an equal partner with us in your oral health. To do that, our team takes the time to fully explain and show you the issues we see, and then we provide you with all available treatment options so that you can make a more informed decision. When you come to our practice, you can know that our team will collaborate with you and that you will get your best smile possible.
At-Home Hygiene Products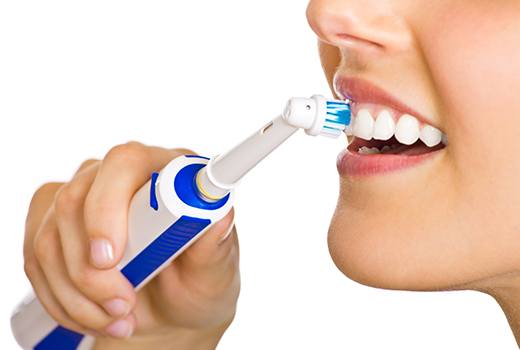 Do you wonder which commercial products are the most effective for your smile? Our team of experts can give you advice and help you choose hygiene products that will provide the care your gums and teeth need for optimal health in between visits. Finding a daily antibacterial mouthwash, for example, can strengthen your teeth and eliminate harmful bacteria. Just ask our helpful, friendly team what brands we recommend!