Advanced Dental Technology – Lynchburg, VA
Delivering Outstanding Dental Care Every Day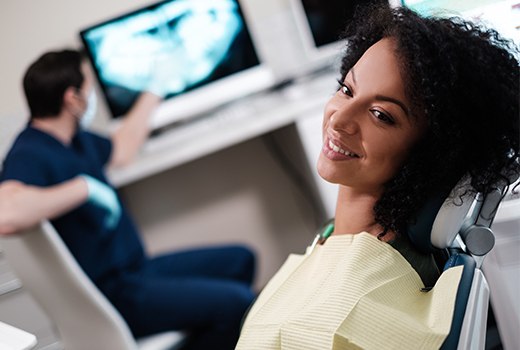 Unlike some practices that are content with using the old, traditional methods for practicing dentistry, Peery & Woolwine Family Dentistry is proud to utilize the industry's most innovative equipment and techniques every single day with our patients. This technology allows us to make your dental experience more comfortable, the diagnosis and planning more accurate, and the treatment more successful than ever before. Keep reading to find out more about the technology we use and how you can benefit from choosing our practice for your dental care.
Committed to State-of-the-Art & Comfortable Dental Experiences
No More Putty Impressions!
3D Cone Beam Imaging for Precise Planning
Less Radiation Exposure with All-Digital X-Rays
Intraoral Cameras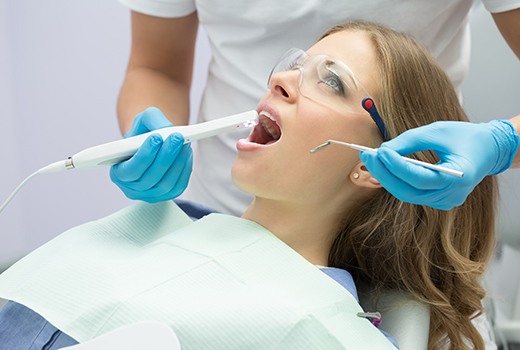 Before intraoral cameras came onto the scene, patients had no way of viewing what the dentist saw in their mouths. When the dentist found a problem that didn't cause any pain, patients simply had to take their word for it. Nowadays, this device enables our team to show you exactly what we see. That way, you have the same information we do and can make confident decisions about your oral care.
3D Cone Beam Imaging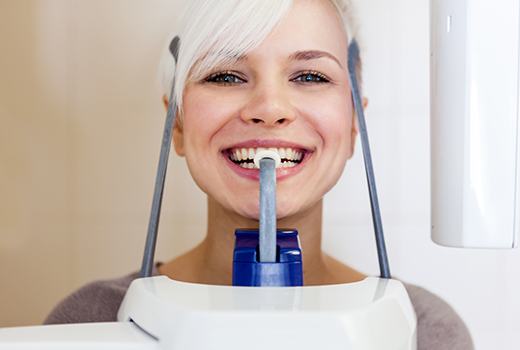 As useful as digital X-rays are for diagnosis, our 3D Cone Beam imaging technology, particularly Orthophos XG3D, allows us to get a clearer, more precise view of important oral structures. This ability comes in handy when we need to plan complex procedures, such as dental implant placement. By utilizing a 3D image, we can avoid running into a nerve or blood vessel for faster, more comfortable healing and a stronger likelihood of success.
All-Digital X-Rays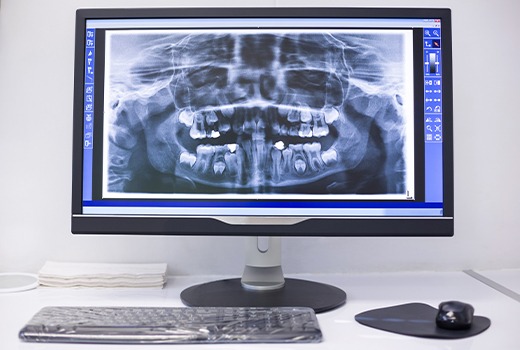 It seems that everything is going digital these days, and X-ray technology is no different. These images are more accurate and help us diagnose oral problems before they can cause too much damage or pain in your mouth. Plus, our digital X-rays emit significantly less radiation, do not involve harsh chemicals to develop, use smaller sensors, and are available basically immediately for our dentists to review.
Nitrous Oxide Sedation
For patients who feel anxious about their dental visits, our team at Peery & Woolwine Family Dentistry provides nitrous oxide sedation through a nasal mask throughout treatment. This method is fast acting and can give you a relaxed feeling while leaving you fully awake. One of the benefits of nitrous oxide sedation is that the effects wear off almost immediately, allowing you to get back to your day without feeling groggy or impaired.
CEREC® Omnicam Digital Impression System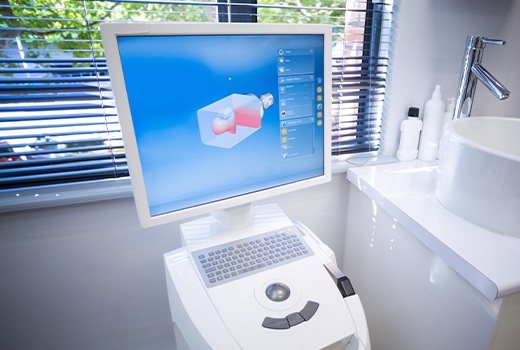 If you've had dental work done in the past, you've likely experienced unpleasant putty impressions. Instead of this outdated method, we utilize our CEREC Omnicam digital impression system to collect all the information we need to create a one-of-a-kind crown that looks and feels like a real tooth. The process is much more comfortable and tends to be more accurate than putty impressions, making every step of your dental work more enjoyable!