Scaling & Root Planing – Lynchburg, VA
Effective Treatment for Advanced Gum Disease
Gum disease is a prevalent problem in adults over the age of 30. The reality is that more than half have some form of gum disease, and many may not even realize it! When you visit our practice regularly for checkups and cleanings, it can help you avoid issues like gum disease by catching it in its early stages. For those patients dealing with a more advanced case of the disease, scaling and root planing in Lynchburg may be the recommended treatment.
Why Choose Peery & Woolwine Family Dentistry
for Scaling & Root Planing?
Compassionate Dental Team with Years of Experience
Nitrous Oxide Sedation Available
Advanced Technology
What Is Gum Disease?
Gum disease is caused by excess plaque buildup that causes your gums to separate from your teeth. When your gums pull away from your teeth, it creates pockets that trap plaque and tartar (hardened plaque) that you can longer reach by brushing and flossing. The bacteria that lives in plaque can cause your gums to become inflamed and infected.
When the bacteria descends below your gum line, the infection begins to attack your jawbone and starts destroying the main support system for your teeth. If gum disease is not properly managed, or left undiagnosed, it will eventually lead to tooth loss.
What Is Scaling and Root Planing?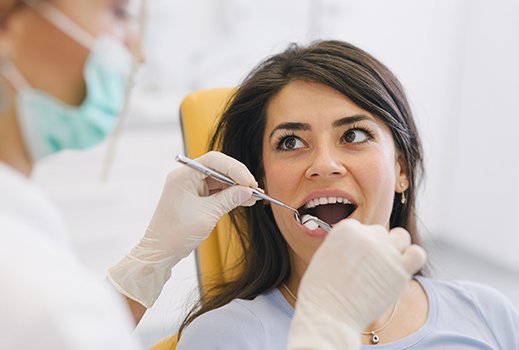 Also known as a deep cleaning, scaling and root planing reaches below the gum line to remove the tartar and plaque buildup that's causing your infection. Scaling is the first part of the process, and your hygienist will clean all of the buildup that is above and below the gum line and trapped in the pockets.
After this process is completed, your hygienist begins root planing, which smooths the surfaces of your roots to promote the reattachment of your gums to your teeth.
Depending on your unique needs, your gum disease therapy in Lynchburg may need to be completed in more than one appointment and your dentist may recommend antibiotic therapy to be delivered during your treatment to fight the infection.
Is Scaling and Root Planing Uncomfortable?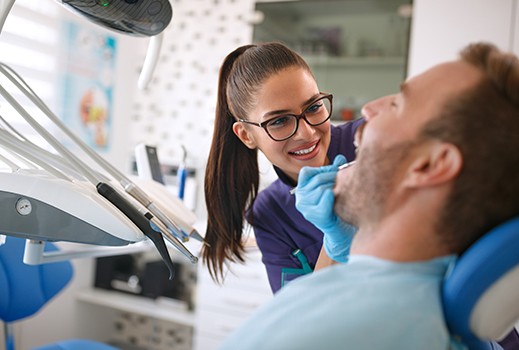 During the procedure, your hygienist will use dental anesthetic to ensure that you are completely numb so you don't feel anything. It is normal to feel some tenderness or discomfort around your gums for a few days after the procedure.
You will also have a follow-up visit with your dentist in Lynchburg after your procedure to ensure that your gums are healing properly.
Contact Peery & Woolwine Family Dentistry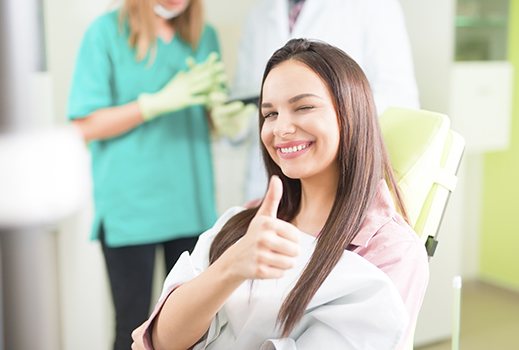 With many years of experience in helping patients successfully manage their gum disease, your team at Peery & Woolwine Family Dentistry is here to help. Please contact our office for an appointment if you notice that your gums are sensitive or that they bleed when you brush or floss your teeth. We will get you back on the path to wellness in no time!