Tooth Extractions – Lynchburg ,VA
Doing What's Necessary for Your Smile's Health
At Peery & Woolwine Family Dentistry, we do our best to handle every problem with conservative treatment. If at all possible, we save a natural tooth through root canal therapy or other procedures, but sometimes, extraction is the only viable choice in order to keep the rest of your smile healthy. If we recommend removing a tooth, you can be sure that we will explain our reasons clearly so that you feel comfortable moving forward.
Why Choose Peery & Woolwine Family Dentistry
for Tooth Extractions?
Nitrous Oxide Sedation Offered
Friendly, Caring Dental Professionals
Dental Emergencies Welcome
Why Would a Tooth Need to Be Extracted?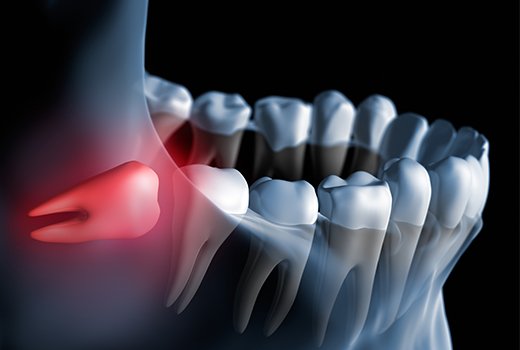 There are several scenarios in which extraction may be the best treatment option, including the following:
A severely broken or injured tooth cannot be salvaged.
Advanced tooth decay has left insufficient healthy structure to support a dental crown and will likely spread to other teeth if the tooth is left in place.
Overcrowded teeth are interfering with orthodontic treatment.
Improperly erupted teeth are likely to develop an infection.
As previously mentioned, our dentists will consider all conservative treatment options before resorting to extraction. If needed, we offer several replacement options, including dental implants, to restore your smile to full health and appearance after tooth loss.
What Is the Aftercare for Extractions?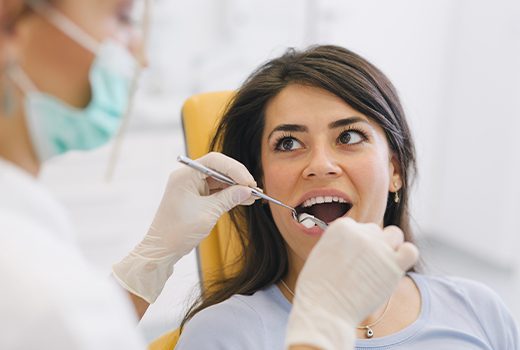 At Peery & Woolwine Family Dentistry, we walk our patients through every step of the process, ensuring that they are completely comfortable. If you undergo an extraction with us, we will provide you with specific instructions for taking care of the site after the procedure, but below are just some of the things you need to do to heal properly:
Keep gauze on the site for a few hours following the procedure.
Use a cold compress to manage the swelling.
Allow a clot to form over the treatment site and do not remove it.
Avoid using a straw or making sucking motions because this could dislodge the clot and lead to an infection called dry socket.
Eat soft foods for a few days, slowly building back up to your normal diet.
Rinse your mouth with saltwater to keep the site clean and avoid it when you brush your remaining teeth.
Contact our Lynchburg office if you experience a fever or severe pain that lasts more than a few days.