Dental Implant Aftercare – Lynchburg, VA
Expectations for a Successful Recovery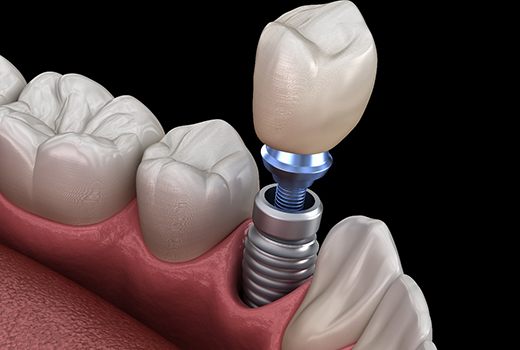 Do you know what to expect once your dental implants in Lynchburg are permanently in place? Although you may feel as if you are fully prepared, there are a few additional bits of information that you might want to learn more about to better prepare yourself for the post-operative portion of your implant placement. At Peery & Woolwine Family Dentistry, we will make sure you have all the details you need to ensure a successful recovery at home, but for now, take a few minutes to review the following aftercare information, so you know what to expect when moving toward a new smile. If you have additional questions are need to request an appointment, please let us know.
Make Oral Hygiene a Priority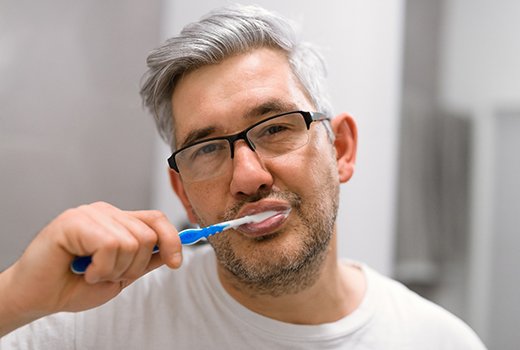 Once your implants are firmly in place, you will likely experience some discomfort and soreness. However, you must make sure you are keeping your oral health is good shape. To do this, follow these steps:
Make sure you brush all sides of your teeth (i.e. front and back), including those that are artificial, for two minutes, twice a day. You will also need to make sure you are cleaning around the gum line.
Use a low or non-abrasive toothpaste to avoid scratching your dental crowns.
Floss between your teeth at least once a day and around the implant abutments.
Use an antimicrobial rinse once a day to flush out anything left behind that brushing and flossing didn't get.
If possible, try using a disclosing tablet that shines a spotlight on areas with plaque accumulation. This will help identify where you need to increase your cleaning efforts to avoid dental problems.
Protect Your Dental Implants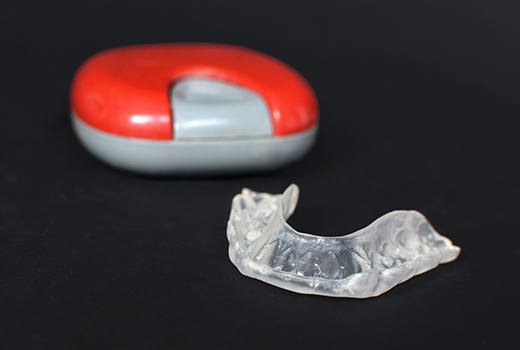 Because dental implants are an expensive investment, you want to avoid damaging them at all costs. Ways to protect them include:
Wearing a mouthguard while engaging in outdoor activities and sports.
Wearing an oral appliance at night while you sleep if you suffer from teeth grinding/clenching (bruxism).
Avoid hard, crunchy foods that can chip or break your artificial teeth as well as your natural teeth. Also, try to break bad habits such as nail-biting or chewing on ice.
Schedule Regular Recall Visits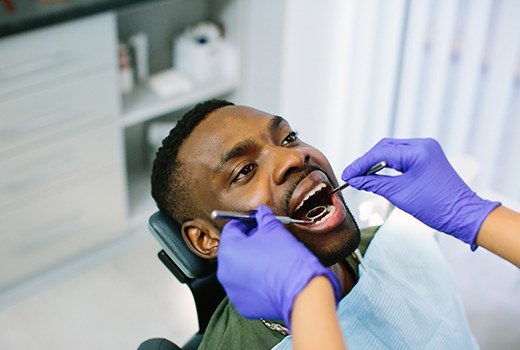 After receiving your dental implants, you'll need to make sure you maintain regular checkups with your dentist in Lynchburg. This will allow them to examine your smile as a whole and check for any problems areas that could negatively impact your restorations. These visits also allow you to ask questions and address any concerns you might have about the future of your smile.
Should you begin to see anything that might be a cause for concern, make sure you notify our team as soon as possible. If necessary, we will get you in prior to your 6-month appointment to examine the issue before it worsens.
Some of the most common problems to watch out for include:
Bleeding that occurs around your implants
An implant becomes loose
You will begin to feel swelling or tenderness around the implant
Your soft gum tissue becomes discolored and sore