November 18, 2021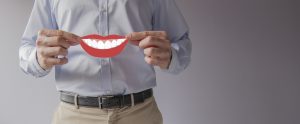 A National Health Interview Survey found 50% of adults have private dental insurance for access to affordable dentistry. While more Americans than ever have coverage, only 35.6% of adults have seen a dentist in the past year. As a result, only 2.8% of people meet or exceed their annual dental benefits. Despite paying a monthly premium, 2 in 5 adults limit or delay seeing a dentist because money is tight. If this situation sounds familiar, don't throw money down the drain. Although the new year is right around the corner, it's not too late to use your coverage. Here are 3 ways to maximize your dental insurance benefits to enjoy a healthy smile, better health, and lower long-term oral health expenses for very little out-of-pocket.
1. Schedule a Cleaning and Checkup
The American Dental Association recommends a cleaning and checkup at least twice a year, but routine appointments are often viewed as a luxury, not a necessity. Many people delay preventive care because they don't have any current dental concerns. While you might initially save money, you'll face a big dental bill down the road.
Research shows every $1 spent on preventive dentistry can reduce restorative and emergency costs by up to $50. Paying your monthly premium gives you 100% coverage for preventive services to keep your teeth and gums healthy for a copayment.
2. Treat Dental Problems Early
If your dentist finds a concern during your routine visit, you might wait to have it treated because you're not experiencing any symptoms. No matter how small the problem, it's best to treat dental concerns while they are still small to avoid a costly treatment or the loss of your tooth.
Your dental insurance makes it easy and affordable to repair your smile. Every policy differs, but most cover 80% of minor restorative services, while only paying 50% for major procedures. You can treat the issue before it turns into a dental emergency. It's more affordable to place a filling than it is to perform a root canal.
3. Use It Before You Lose It
Your dental insurance doesn't last forever. It will reset at the end of the year, which means you'll lose anything you haven't used. You won't be reimbursed for your premiums or any money paid toward your deductible. Nothing will carry over into 2022. You could lose hundreds to thousands of dollars. There's still time to see your dentist before you lose what you've paid for.
Affordable Care for a Healthy Smile
Life is full of hard financial decisions, but don't put your oral health on the chopping block because of your financial situation. Maximize your dental benefits to cut costs today and in the future to ensure your smile lasts for a lifetime.
About Dr. James M. Peery III
Dr. James earned his dental degree from the MCV School of Dentistry before moving back to his hometown to provide comprehensive dentistry. He offers modern services for affordable rates by working with many dental insurances. If you have benefits that you're about to lose, contact our office today to schedule an appointment.
Comments Off

on Enjoy Affordable Care Using Your Dental Insurance
No Comments
No comments yet.
RSS feed for comments on this post.
Sorry, the comment form is closed at this time.