June 12, 2018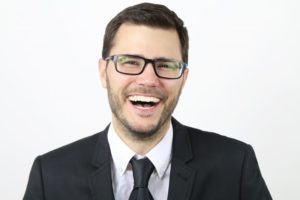 Does the condition of your smile factor into your success in life? Recent studies show that it very well may be a contributor. That's based on a country-wide poll that shows that one-third of the population notices a person's teeth before anything else at a first-time meeting. Another data set reports that 75 percent of the people surveyed said they would be more likely to trust a person with nice teeth than someone with a successful career, flashy car or stylish wardrobe. Thus, your cosmetic dentist in Lynchburg weighs in to explain how the cosmetic bonding method can deliver the smile of your dreams and allow you to make the best first impression.
What is Cosmetic Bonding?
One of the results of the advances in the world of dentistry has been cosmetic bonding. This form of cosmetic treatment leaves you with a perfect looking smile using a compound resin material that is used to address slightly chipped, discolored or gapped teeth.
The bonding procedure includes the following steps:
The process will start with your dentist prepping your teeth using a method called etching, where he or she will apply a small amount of an acidic compound that will rough your teeth a bit to allow the bonding material to adhere properly.
The next step is to apply the resin compound and then shape it to the contour of the other teeth.
The tooth-colored material is then hardened using a special light.
After a final polish, you'll have a brand-new looking smile.
In just one visit, you'll leave your dentist's office looking and feeling like a totally remade person.
How Can You Protect Your New Smile?
Once you have received the smile of your dreams, you'll be able to maintain it by practicing excellent oral hygiene, avoiding foods that stain and visiting your dentist semi-annually for cleanings and checkups. Thus, the majority of the activities that contribute to the longevity of your cosmetic bonds are merely the typical recommended practices for excellent oral care.
One of the final advantages of this method of treatment is that your cosmetic dentist in Lynchburg will be able to provide the care you need at a more affordable price. Better yet, as long as you care for them properly, you'll be able to enjoy your beautiful new cosmetic bonds for up to 10 years.
To learn more about the process and get on the road to smile perfection and successful first encounters, reach out to your Lynchburg cosmetic dentist to schedule an appointment today!
About the Author
For nearly four decades, Dr. James M. Peery has been practicing dentistry in the city of Lynchburg. A graduate of the Medical College of Virginia, he continues to learn more and stay abreast of the latest changes in the world of dentistry by maintaining membership in several professional organizations. Dr. Peery helps patients experience a more confident life at Peery Family Dentistry and can be reached for more information through his website.
Comments Off

on Your Cosmetic Dentist in Lynchburg Delivers Smile Perfection!
No Comments
No comments yet.
RSS feed for comments on this post.
Sorry, the comment form is closed at this time.