July 28, 2021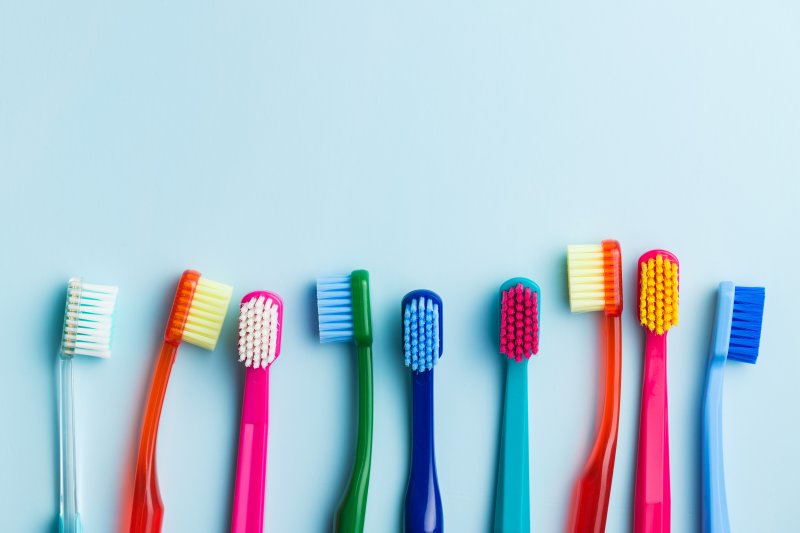 Proper dental care involves more than just brushing and flossing. Did you know you have to keep your toothbrush clean too? You use it every day to scrub plaque and bacteria off your teeth and tongue, which means it now carries all those germs and particles. If you don't clean it properly, it can lose its cleaning ability and fail to keep your mouth healthy. Here are a few ways you can disinfect your toothbrush to ensure it's clean and safe to use every time!
How Do You Clean a Toothbrush?
While you should be replacing your toothbrush every three to four months, here are some ways you can keep it clean in the meantime:
Rinse With Hot Water
This is the most go-to method of disinfecting your toothbrush. Basically, you run hot water over the bristles before and after each use. It will help eliminate bacteria that might have collected between sessions and after brushing. Keep in mind that the water should be hot enough to produce steam!
Soak It in Antibacterial Mouthwash
If running hot water over your toothbrush isn't enough to give you peace of mind, consider taking it a step further and soaking it in an antibacterial mouthwash. Let your toothbrush sit, head down, in a small cup of mouthwash for about two minutes after each use. It's worth noting that this technique can wear out your toothbrush quicker, so be mindful of how often you do it.
Use a Denture Cleaner
Did you know you can also use a denture cleanser to disinfect your toothbrush? It's made up of antimicrobial ingredients that target the bacteria and plaque that grow in your mouth. This method involves dipping your toothbrush in a denture cleanser for 90 seconds to sanitize it. However, if you have dentures, make sure you don't reuse the same cleanser for your prosthetics.
Tips for Keeping Your Toothbrush Clean
Now that you know how to clean your toothbrush, what can you do to keep it that way? Here are a few tips to maintain cleanliness:
Store it in hydrogen peroxide solution. By keeping your toothbrush in a small cup of hydrogen peroxide, you can keep bacterial growth at a minimum.
Don't store multiple toothbrushes together. Doing so can cause bacterial cross-contamination, so make sure you keep them a few inches apart at minimum.
Store it as far away from the toilet as possible. Every time you flush the toilet, fecal matter rises into the air in what's known as a "toilet plume". It spreads harmful bacteria all over your bathroom, including your toothbrush. Prevent contamination by storing your toothbrush far away from the toilet, preferably in a medicine cabinet with the door closed.
As you can see, it's easy to keep your toothbrush clean between uses and preserve its effectiveness. By doing so, you can assure you're getting the most out of your brushing sessions!
About the Practice
Our team at Peery & Woolwine Family Dentistry has helped patients achieve and maintain their best smiles for over 40 years. We use the most advanced techniques and technology to provide exceptional dental services beyond what's anywhere else. We enjoy educating our patients on oral health and hygiene to help them properly care for their teeth at home. For any questions on keeping your toothbrush clean, visit our website or call (434) 847-5331 to speak to a professional.
Comments Off

on Tips for Keeping Your Toothbrush Clean
No Comments
No comments yet.
RSS feed for comments on this post.
Sorry, the comment form is closed at this time.