August 9, 2018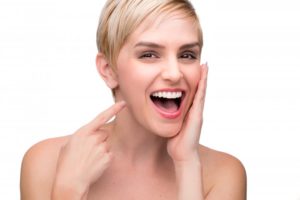 If you've ever tried to cover cosmetic dental treatments with dental insurance, you've probably been met with some pushback. While some insurance plans may cover cosmetic treatments, a majority of them won't cover them at all. This makes it very difficult to get teeth whitening or other treatments covered for any amount by insurance companies.
However, that doesn't mean that dental care that protects your teeth can't also improve your appearance. According to a cosmetic dentist in Lynchburg, you just might get covered if you're getting restorative treatments that also boost your smile.
What's Considered Cosmetic?
Before determining what treatments you may be able to get covered, we first need to understand what's most likely not going to get covered, regardless of the insurance you have. A good rule of thumb is to determine whether the treatment you want is purely cosmetic or not. If it is, the chances of it getting covered are very unlikely.
These include treatments like:
Teeth whitening
Gum shaping and contouring
Porcelain veneers
Whitening and adjustments to your gum tissue are rarely covered because they offer no medical benefit. Brand-new veneers will likely not be covered, but if you have old veneers that you need to replace, you just might get some coverage. This is because traditional veneers require buffing tooth enamel to place. Buffed down teeth are not sufficient for regular use on their own. Just make sure to note that you're replacing your current veneers when filling out your insurance claim.
How Can You Get Treatments Covered?
As previously mentioned, dental treatments need to be done for medical purposes, not just for enhancing your smile alone. That means they need to lean more towards the restorative side of dentistry, rather than the cosmetic side.
For example, 50 percent of your cosmetic treatment could be covered if it involves protecting your existing enamel. Treatments like bonding and dental crowns are both meant to provide this protection and therefore far more likely to be covered. If you have a dental exam and your dentist determines that you need bonding or dental crowns, you increase your chances of getting covered.
How Else Can You Pay for Treatment?
If all else fails and you cannot use your dental insurance for a cosmetic treatment, there's always other ways to pay. One of the most common methods is Care Credit, a service that makes it easier to manage monthly payments for dental care. The dentist you visit may also work directly with you and your insurance provider in order to maximize your benefits, so make sure to speak with one of the specialists at the office before you leave.
Have more questions about getting your cosmetic treatment covered? Schedule an appointment today and learn how a Lynchburg cosmetic dentist works to help you save money!
About the Author
Dr. James M. Peery Jr. earned his Doctor of Dental Surgery degree from the Medical College of Virginia. Him and his team work with families and individuals alike to make paying for dental treatments easy and affordable. To learn more about his practice and which insurance plans he accepts, you can contact him through his website.
Comments Off

on Cosmetic Dentist in Lynchburg: Dental Insurance and Cosmetics
No Comments
No comments yet.
RSS feed for comments on this post.
Sorry, the comment form is closed at this time.